It's the season to cozy up by the fireplace! A fireplace is a great feature to have in your home and as a focal point in your living room, why not add some accessories or decor to spruce it up for the holidays!
Featured in each of our Better Built homes is a gas fireplace in the living room. Not only does it encapsulate the ultimate gathering space when hosting guests in your open-concept main floor, it's a place to relax with the family to create memories or cuddle up on your own with a good book.
With the designer style and beauty of a fireplace, also comes functionality. A gas fireplace adds warmth and a continuous flow of heat at the flip of a switch. They require minimal work, and are a more environmentally friendly option as you're not burning real wood which releases 75% more CO2 than when burning gas, and also helps in not having to clean a chimney of soot.
We love designing the facades of every one of the fireplaces in our homes. Whether it be finished with stone work, american clay or tile, each is styled to tie in seamlessly with the interior design of the home. In some instances you'll find special additions such as built-in cabinets on either side, or windows to allow for more natural light. While we have fun creating the design, it's up to you upon move-in to personalize it with your accessories and add that Christmas-y touch during the holidays! Here are some holiday styling tips to enhance the fireplace included in your new Justin Gray infill home!
1. Theme and Colours
When styling for the holidays, you may want to explore choosing a colour palette or theme for your decorating! Christmas doesn't always need to be red, white and green. We suggest choosing a colour palette for your tree ornaments and carrying it throughout your accessories. In some instances you can explore mixing green, gold and white, or tones of aqua and blue, and even pastels for a vintage touch. Find the colour palette that brings you joy and warmth during the holidays! If you need help choosing one, here is a helpful resource with a variety of Christmas Colour Palettes.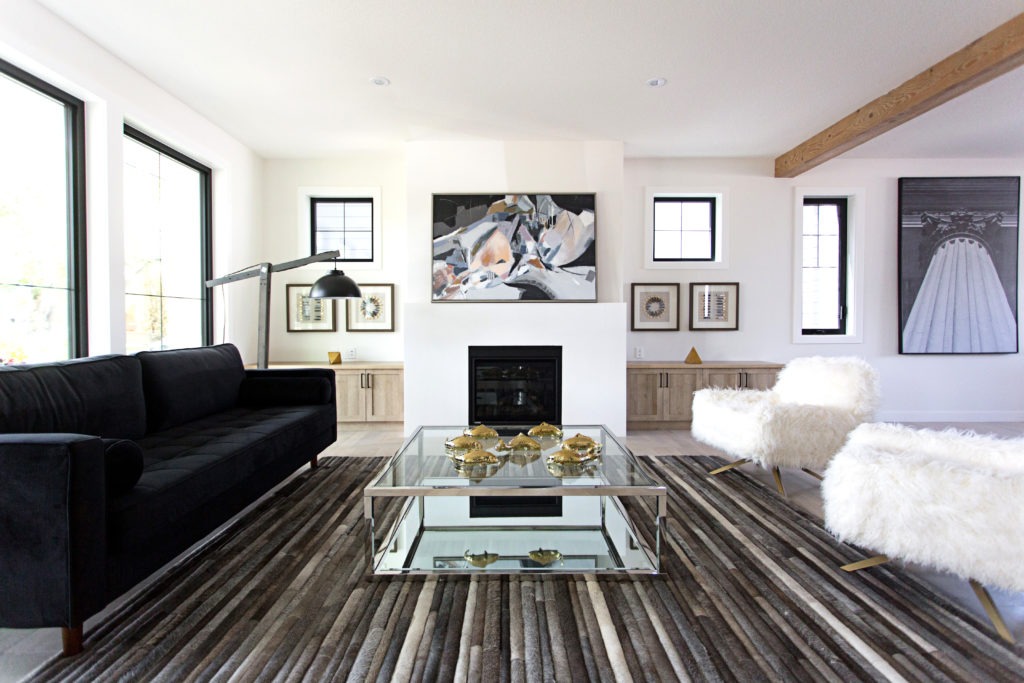 2. Holiday Accessories
Once you've chosen your holiday colour palette, it's time to accessorize! First and foremost, a classic you'll often see fireplaces used for is – you guessed it – hanging stockings! Rather than nailing holes into your fireplace, you can buy stylish mantle stocking holders that come in great holiday themed shapes and designs.
Another great holiday accessory is a garland. Add a touch of greenery and natural elements such as dried oranges, cranberries or pinecones. You can also add lights to your garland for festive charm. Set out votive candle holders or dinner candles to add varying heights and even more warmth to your mantle.
A wreath above the fireplace can be hung for a holiday look, or even placing decorative holiday items on the floor of either side of the fireplace front. This could be anything from lanterns, nutcrackers or small evergreen trees. A small fur rug in front can tie in the warm holiday vibe, and don't forget to set out milk and cookies for when Santa comes down the "chimney" on Christmas Eve!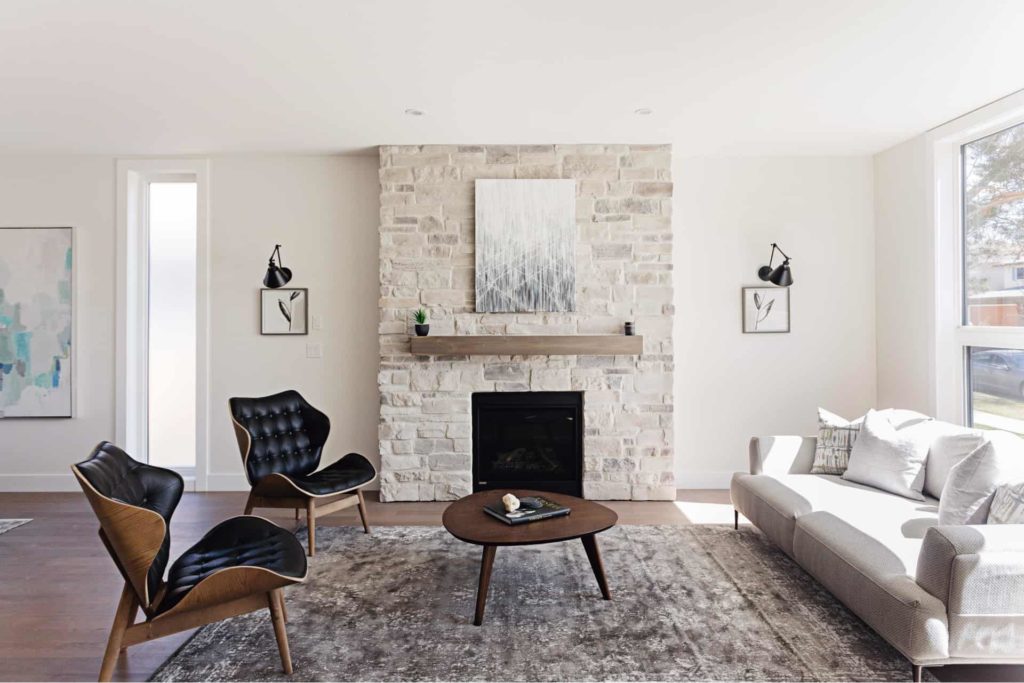 3. Gathering Tips
Extra blankets and pillows are a must-have when cozying up by the fireplace! In addition to some of the accessories you can place in front of your fireplace, you can set out a basket with rolled up throw blankets and cushions. These are great for when hosting guests or snuggling up for a movie to feel cozy and comfortable in your home. Decorative floor pillows can be stylish and also add extra casual seating in your living room.

Included in your Justin Gray Better Built infill home, a fireplace is a must-have. We're excited for you to spend the holidays in your new home! Feel free to give some of our holiday fireplace styling tips a whirl and let us know how the holidays look in your cozy living room!
Happy Holidays from your team at Justin Gray Homes!