Having a rental property is a great way to earn extra income and it can even help you afford more home! You hear a lot about basement suites, but what about garden suites? Garden suites are a new trend that you'll begin to see popping up all around urban areas in Edmonton. Some of our new builds here at Justin Gray Homes include a garden suite as an incredible special feature! This blog will give you more info on why a garden suite could be a great option for your new home!
What is a Garden Suite?
First off, what is a garden suite? Located above your rear detached garage, a garden suite is a home of its own. Our suites feature an open-concept main living space with living room and kitchen, a bathroom, bedroom and den.
Because the suite is located above the garage, there is no shortage of natural light flowing throughout the space. Your garden suite can even feature an outdoor space such as an elevated balcony for residents to take in our city's beautiful summer days and enjoy some fresh air.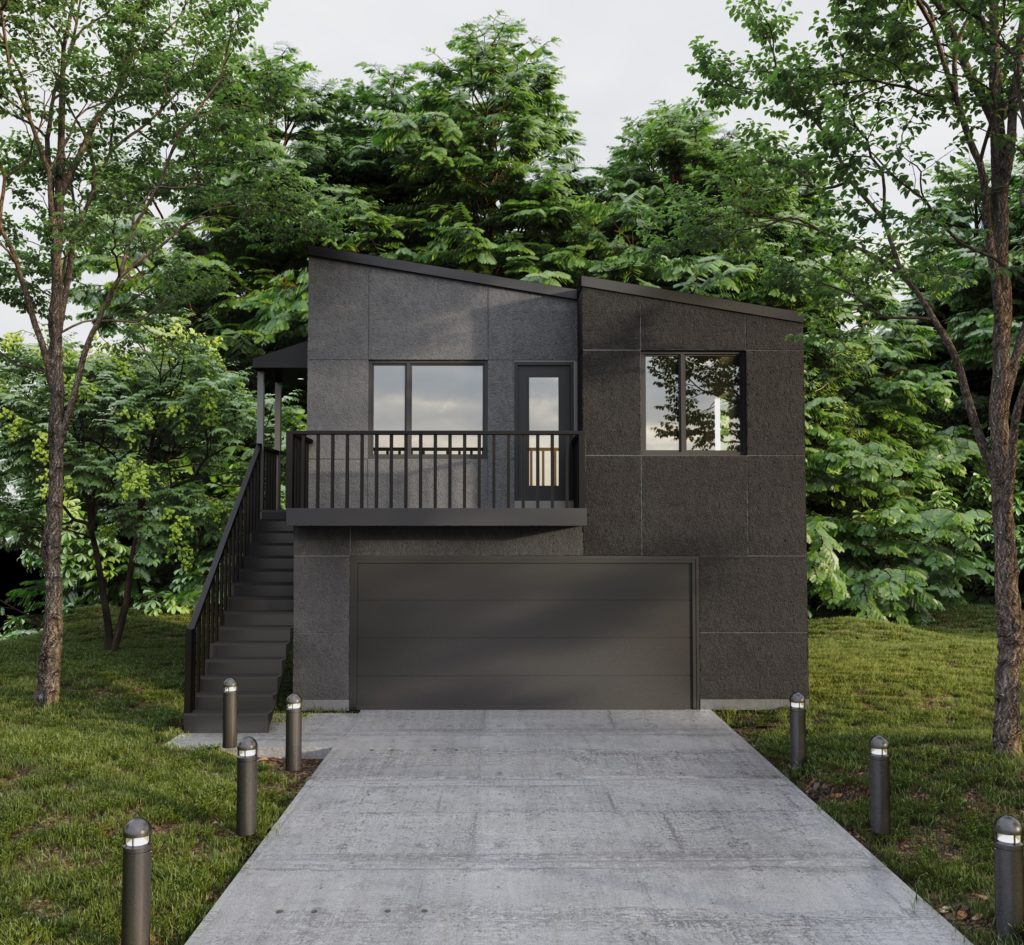 Rental Income
Adding a garden suite above your garage can be a great opportunity for generating rental income. Additional income can help you afford more home, pay down your mortgage faster or enhance your savings or retirement fund. You can even enjoy the added income to do more of the things you love in life, such as travel!
Adding a suite is also great for enhancing the value of your home and property overall as you're creating an additional dwelling on the one property.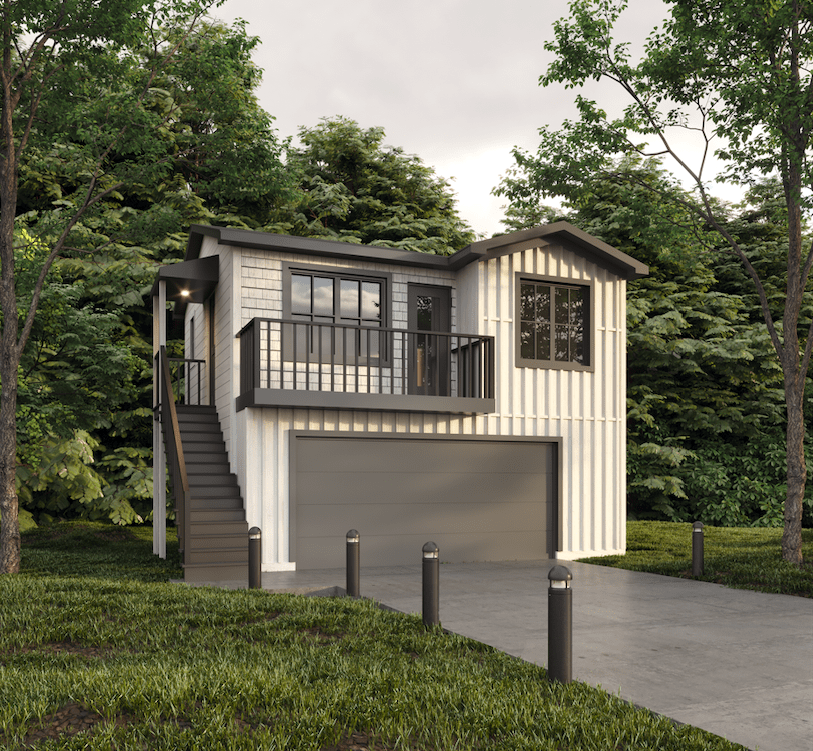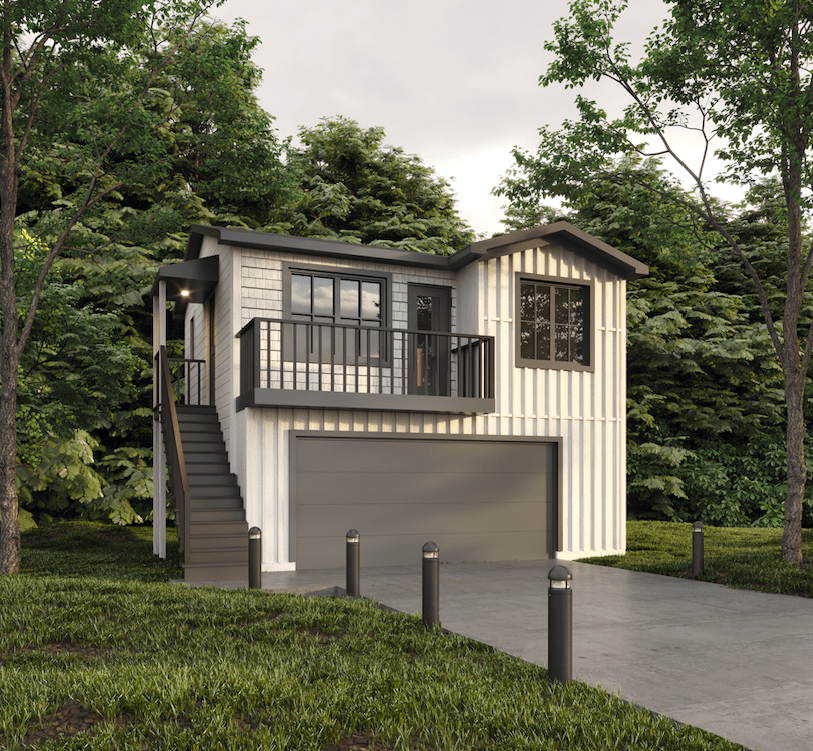 Privacy
As it's located above your detached garage, that means you can maintain your privacy in your main home. You won't require a separate entry for basement renters to access their living space. Even if you don't have a basement suite, if you wish to add a separate side entry for the basement of your home, this is certainly an option you can look into.
By having the suite off the main home, you can enjoy the extra square footage in your main home! Build out your basement as a bonus space for your family. Finish it with a recreation room, wet bar, guest room, bathroom and more. Some families will even add a home theater to really elevate their space!
Aging in Place
In time, you may consider your garden suite as an option for you to downsize into should your main home become too large for you to care for. This leaves the option for you to rent out your main home and enjoy the added income to travel more!
Some owners may wish to have their parents or kids (when they come of age) live nearby while having their own space so everyone can maintain their personal privacy.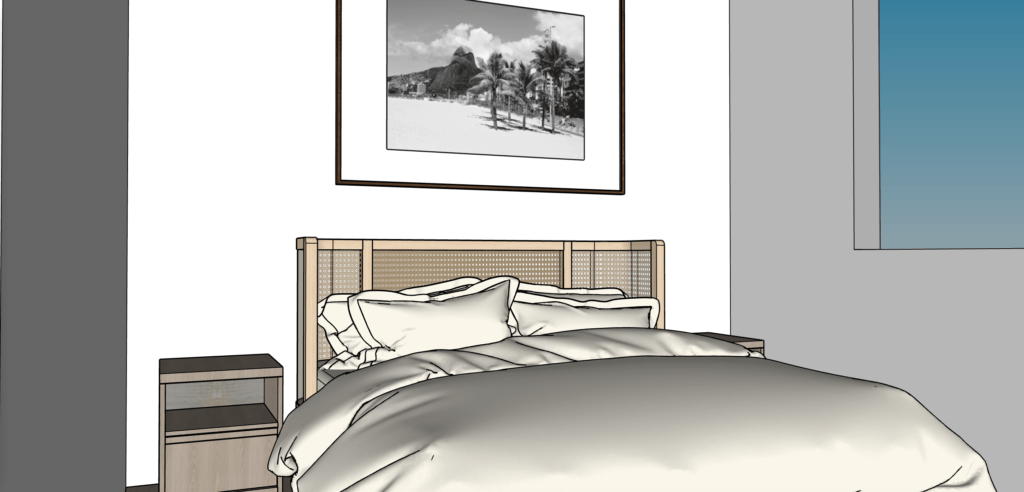 If you are interested in learning more about garden suites and adding one to your new build, contact our team and we'd be happy to discuss the options for your Justin Gray Better Built Home. Explore our available homes to see those where we will be adding garden suites.