Having a solar ready home gives you the ability to easily convert your home to produce its own energy. This allows you to take your energy savings to the next level, helping your wallet and the environment by reducing your carbon footprint!
It's also a great time to talk about climate change, especially since April is when we celebrate Earth Month where the world is encouraged to talk about steps each of us can take to reduce our environmental impact. That being said, local renewable energy, such as solar energy, is a great way to help with climate change!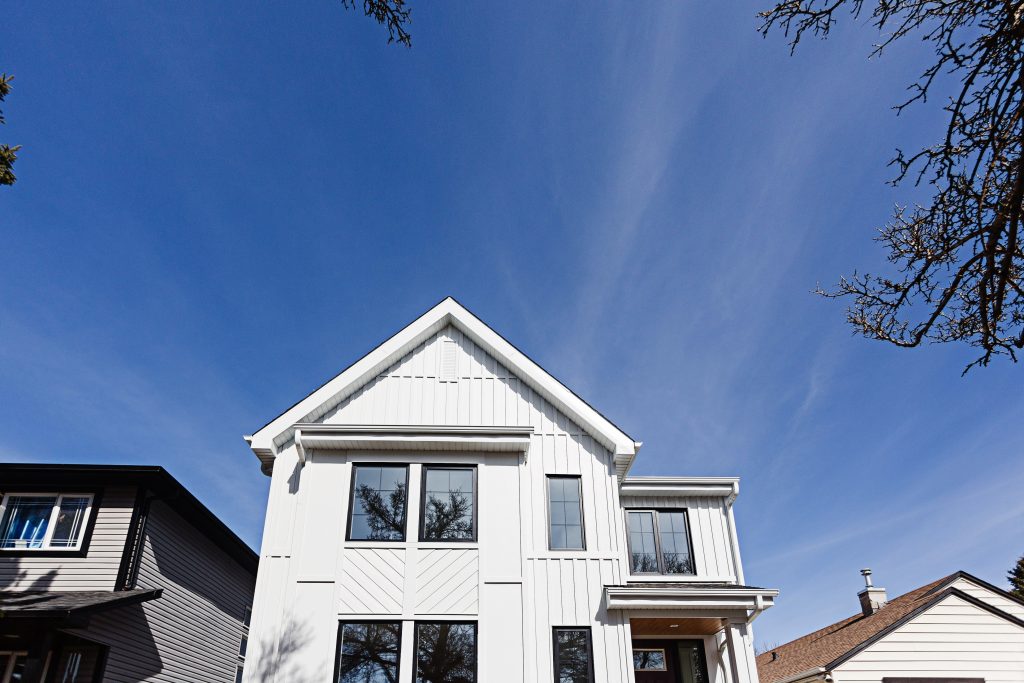 YEG's Sunny Side
Edmonton is one of the sunniest cities in Canada with an average of 325 days or 2,300 hours of sun each year. As you're likely wondering, what about the darker winter days when hours of sunlight are limited? Interestingly enough, if you have a solar power system on your home you may be producing excess energy during summer days when you require less energy. Therefore, in winter you can pull from that credit you've built up with energy you've put back into the city's grid over summer, and use it during dark evenings and throughout winter. Meaning even in our ever-changing climate and fluctuation in hours of daylight, you can still feasibly run your home on solar energy year round. Keep in mind, you're producing less energy on cloudy days, and panels need to remain clear of snow throughout winter in order to function.
Expenses & Rebates
Solar panels are known to be rather costly, however a solar ready home will enhance your cost savings when you do decide that's the direction you'd like to explore. You'll be wowed by what's behind the walls, as each Justin Gray Home is outfitted with a conduit running from the attic to the basement panel for a more seamless install of your solar power system. Without a solar ready home you'll need to either surface run electrical from the roof to basement at approximately $800. Or to hide the wiring, a contractor will need to cut and fish the wiring within the walls which includes redoing paint and drywalling, which could amount to upwards of $2,000 or more. It's best to contact your local supplier to discuss your options and receive a complete estimate for your specific home.
Did you also know that Edmonton has a Solar Rebate Program? You can benefit from an incentive of $0.40/watt towards the cost of your solar power system, which amounts to about 15% overall! For more info on the City of Edmonton Solar Rebate Program, visit Change Homes for Climate. While solar panels can be costly to install, the system can pay for itself in no time, and soon after can help you to make money with the credit from energy you'll be putting back into the city's grid!
You Don't Have to Sacrifice Style
Having a solar ready home allows you to more or less maintain the curb appeal of your house when you decide it's time to install panels. The install is seamless and the panels are more easily integrated into the roof/exterior, making them less of an eyesore. We design each of our Justin Gray Homes with black shingles. This dark roofing can help to disguise panels after install.
As we mentioned previously, with a solar ready home not only are you saving on the cost of running the electrical from the roof to your basement, it also saves you the eyesore of having any wiring running along the exterior of your home. Solar panels are mounted onto the roof where a conduit inside the walls runs from the attic to the electrical panel in the basement. These built-in pathways help to eliminate cords running along the outside of your home. We recommend speaking with your local solar panel supplier to discuss some options to best suit the style of your home.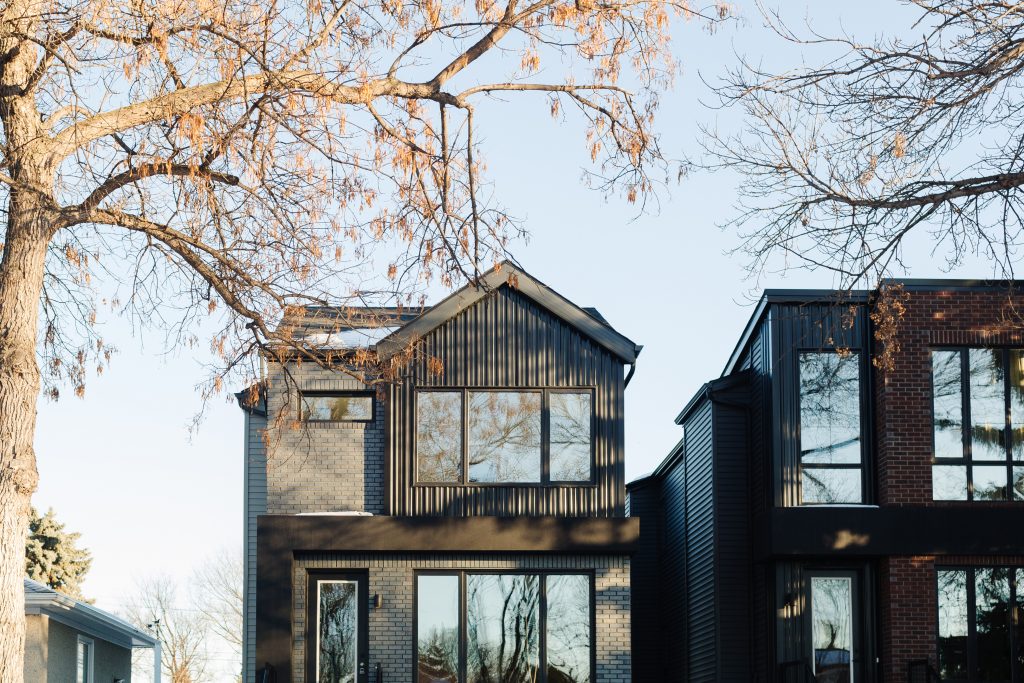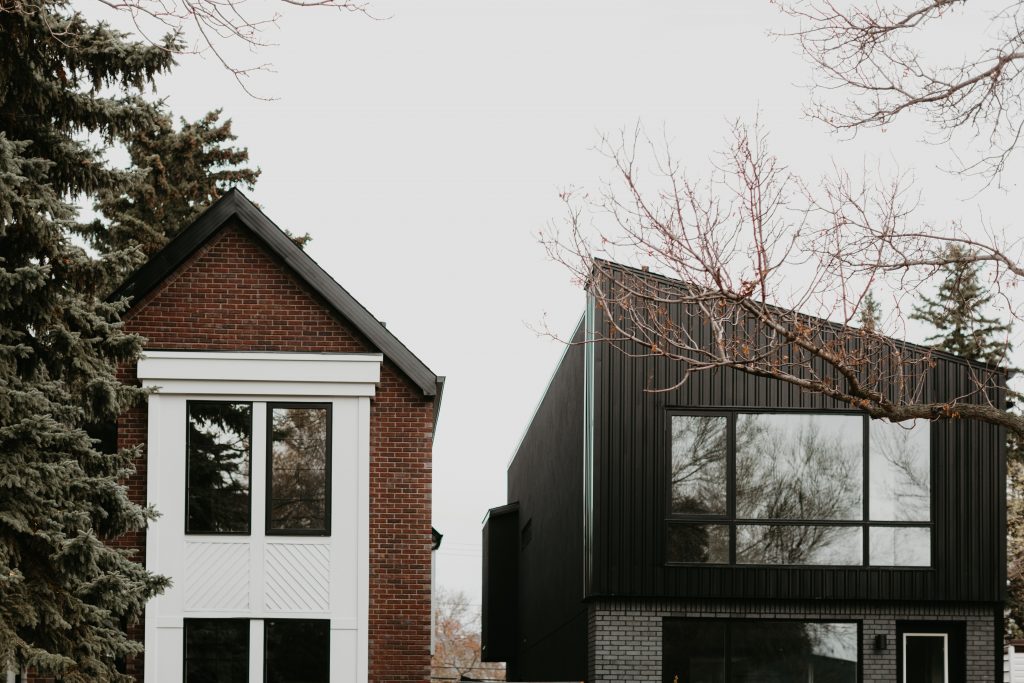 Ready to Go Solar?
As part of a Better Build, in every Justin Gray Home we take the time to make your home solar ready. That way if you want to add a few panels, or several panels, it's an easy transition. The additional cost for us to make your home solar ready is approximately $500, which we're happy to include to help you more easily make the transition to conserving the environment through your energy use! We build beautiful homes, but it is what you can't see that counts! Each Justin Gray infill home is built to run efficiently and minimize environmental impact long term; but if you're interested in taking your energy savings to the next level by upgrading and adding solar panels to your home contact us for more information on available packages. Not only do solar panels help you to reduce your carbon footprint, you can take control and own your energy, and increase the value of your home. If you're looking for more info on the advantages and disadvantages of solar energy, Kuby Energy is a great resource for information on the pros and cons of installing solar panels.
This Thursday, April 22nd is Earth Day. We encourage you to explore some of the changes, big or small, that you can make in your daily life to help with your personal environmental impact! Learn more by visiting www.earthday.org.