Windows can make a great difference in the style and curb appeal of your home, but let's not forget about the energy efficiency and noise reduction qualities as well. Part of the Better Build process is our choice of windows, placement, and style we put into every Justin Gray Home.
Let's Start at the Beginning
We start thinking about the windows in every home at the beginning of a build, during the design process. The property is surveyed providing information on the land and neighbouring homes. We use this information in the design where we deliberately offset the windows of our build, so you have an added element of privacy to where you're not looking into your neighbour's house. If and when the windows do happen to align with the neighbouring property, we typically frost them to provide an added measure of privacy.
In an infill home we build our houses with side yards, also known as setbacks, to allow for side windows. This enhances the amount of natural light in every home. You'll sometimes see builders try to maximize density to where they are unable to have side windows, therefore limiting the amount of natural light entering.
Something to consider is also the direction in which windows face. We love taking advantage of the sunshine coming from the south and west-facing sides of the home to allow as much natural light to enter your space as possible!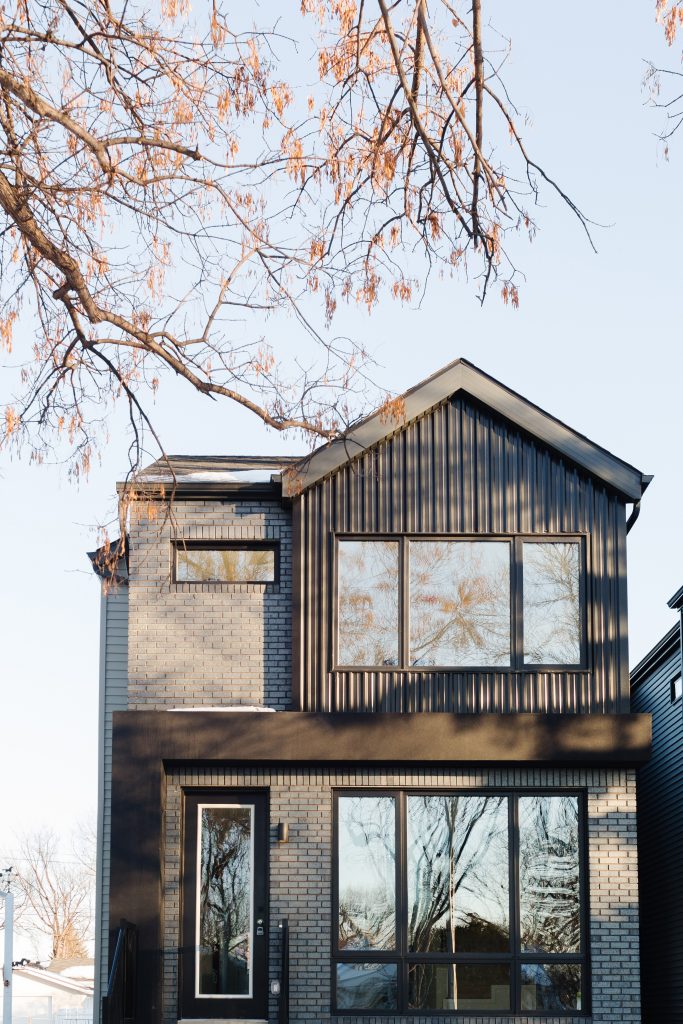 Single, Double, or Triple?
We use and suggest triple pane windows for energy efficiency and noise reduction. Why? Simply put, triple pane windows have three sheets of glass between the inside of your home and the outside. Those added layers of glass ensures your home stays quiet and cozy.
Most commonly, builders will use double pane windows, but this extra layer provides that added level of comfort. That's why we include triple pane windows as part of our Better Build with Justin Gray Homes. At only an additional average cost of about $800 per home, your home will be that much more quiet, comfortable and energy efficient.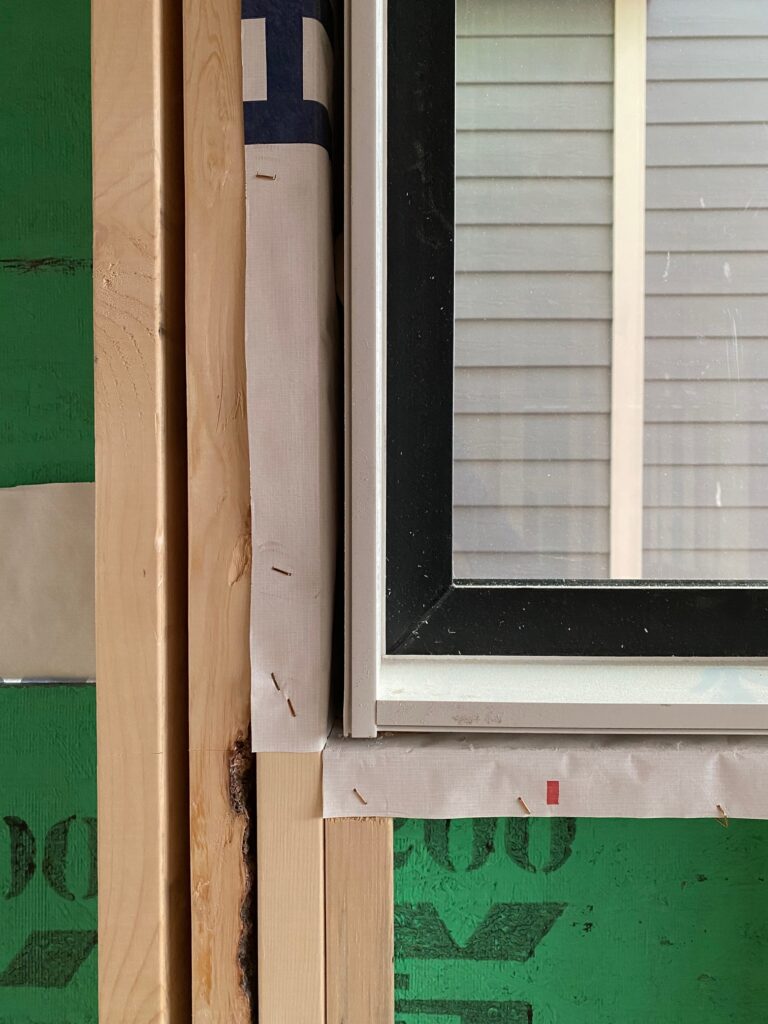 Warm in Winter, Cool in Summer
Let's recap what we talked about in our previous blog about insulating your home. When building a home, it's extremely important for the builder to consider the insulation around your windows. When not insulated correctly, outside temperatures can easily transfer through windows. A white air barrier – also known as a continuous air vapour barrier – is installed at every window running from the outside and wrapping inside the framing. It's then sealed to the vapour barrier with an acoustical seal. Spray foam is added along the frame around the window from the outside-in, past the dew point or window pane. The remaining space is insulated with batt insulation to enhance the overall R-value. That airtight envelope prevents moisture and air leakage, thus making your home more energy efficient.
Secure from Top to Bottom
In every room of a home you'll find at least one window that opens to the outside. This is for egress building requirements to allow for a place for a person to exit the building safely in case of emergency. The windows that do open have secure locking mechanisms known as a multi-point locking system. So if you're looking for some natural air flow and an outside breeze on a nice summer day, you can open your window, and when it's time to close them, rest assured they'll be airtight and safely locked and sealed.
What about basements and egress requirements? Basements are developed with large windows and window wells. At Justin Gray Homes we install oversized windows to allow for more natural light into the basement. These oversized windows also provide extra allowance for egress. It's also important to consider the future of your basement. Some homes are built with unfinished basements, and if you're planning on developing your basement later on, you'll need a way to get materials downstairs! We install both single and double slider windows in every basement. The double slider windows are a great benefit for unfinished basements as they open up to over 50 inches wide, big enough to slide a sheet of drywall through where it otherwise might not fit down the stairwell.
Style and Material Options
Windows come in all shapes, sizes and materials. In older homes you've probably seen windows made of wood or aluminum. That's very rare in newer builds and the reason being is, wood frames tend to retain moisture therefore decaying over time and requiring a lot maintenance. You have to scrap, sand and repaint wood frames every few years, and that's really not something you want to have to deal with. Later on they started making windows with aluminum frames, however it's been found that the metal transfers temperatures much easier than most materials. So that brings us to PVC frames. These newer vinyl frames require zero maintenance and help prevent temperature transfer, the best of both worlds!
Windows truly add to the curb appeal of a home. With so many different options whether it be colour, size or shape, they can bring style to your home inside and out. We typically try to incorporate floor to ceiling windows for maximum natural light, and often some fun shapes such as round or rake windows! You can even see this coming soon to a modern tudor style home we have coming soon in Ritchie.
You can enjoy styling your windows from the inside as well. With so many different options of window treatments, they not only provide privacy but also an element of interior design. Hard coverings include blinds and soft coverings include drapery. With varying materials, transparencies, colours, patterns, and applications, window coverings can create a comfortable and stylish atmosphere in your home.
As you can see, windows add a lot to a home! They can boost curb appeal, be styled inside and out, increase natural light, help you save money on energy bills and are an added measure of safety to your home. If you have any questions about the windows in your build, please contact us here. Until next time, on The Better Build Blog.