Testimonials
Home Owner
Testimonials
We are very happy with our first home purchased from Justin Gray Homes. Mr. Gray runs an honest business and not only builds excellent homes, he was also extremely helpful to us after the sale when we had questions or had issues. We learned a lot along the way and Mr. Gray was very patient and there to explain things we had not known. We never felt abandoned by the builder and that should go a long way for anyone looking for their next builder. We give our thumbs up without reservation!
— James
Happy I chose Justin Gray Homes as my builder. He was efficient and delivered the house within the scheduled time frame. His design ideas were great and welcomed. During the building process, he answered any questions and if he didn't know, he sought out the answer. Post-possession he was just as attentive.
We bought our first house from Justin Gray Homes in 2018 and have been very happy with it ever since. We were impressed with the attention to detail that far exceeded that of other infills. Most importantly, we are amazed by how helpful Justin himself has been. He responds to our concerns at an almost alarmingly fast rate, and ensures the necessary work to fix small issues that are inevitable in any house, is carried out by his contractors. We have recommended him to our friends and will continue to do so. Thank you so much Justin!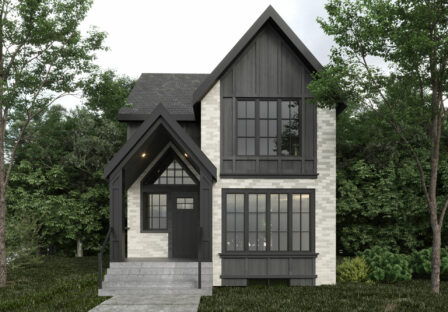 I approached Justin to build my Lendrum infills because of his reputation of building high quality infill homes in Edmonton with fast turnaround times. I quickly learned that Justin prides himself with providing a premium level of customer service and a vast knowledge in all aspects of building infills, just as much as he does with the build itself.
Since this was my first infill project, I had a lot of questions and apprehension. Justin did a great job of leveraging his experience in previous builds to help me make confident, cost effective and timely decisions.