Why Choose a

Justin Gray

Home?
A better build
Every Justin Gray home includes over $15,000 in upgraded building materials at no extra cost to you, to ensure your home is the highest quality possible.
Elevated Design
We create beautiful spaces, designed for life. Our homes are creatively designed to maximize functional space and elevate how you live.
Investment Assurance
Justin Gray is the most experienced builder working in Edmonton infill. Trust your most meaningful investment to Justin Gray Homes, with 20 years' experience building over 3,200 exquisite homes.
Meet

Justin Gray

Justin Gray's lifelong passion for architecture drives his business and his personal philosophy: homes should always be strong, timeless, and elegant, so your family can enjoy them for generations to come.
Each home I build is so much more than a house, it's the setting for my client's life. That's why I take deep, personal responsibility for the quality, beauty, and functionality of every detail.
Justin has more than just his red and blue carpentry seals, he has been an entrepreneur since day one. He has 20 years of experience as a carpenter, site superintendent, construction manager, real estate investor, and business owner.
So, what makes Justin Gray Homes different from other infill builders? On top of his experience, education, and passion, Justin is dedicated to client satisfaction. No detail goes unnoticed or unevaluated in a Justin Gray Home—everything is considered an opportunity for elevation. Because your home is your most important investment.
While it's common in the industry to pinch pennies and build only to the bare minimum of standards, Justin takes "A Better Build" approach. This means that he goes above and beyond expectation to build every home using the best materials and the highest quality craftsmanship. His respect for his clients and their homes inspires his zero-tolerance policy for anything less than the best.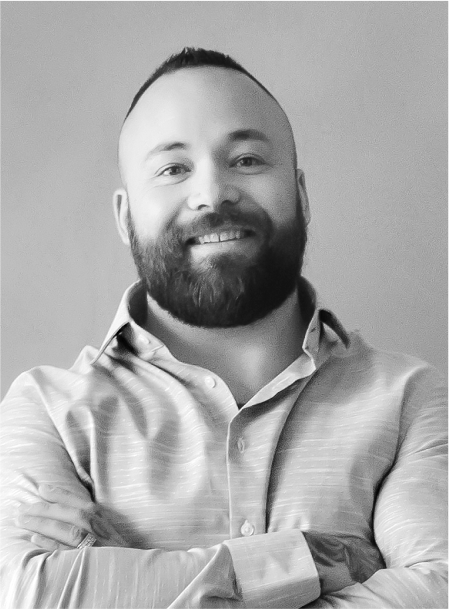 Testimonials
Happy I chose Justin Gray Homes as my builder. He was efficient and delivered the house within the scheduled time frame. His design ideas were great and welcomed. During the building process, he answered any questions and if he didn't know, he sought out the answer. Post-possession he was just as attentive.

— Nancy H
We bought our first house from Justin Gray Homes in 2018 and have been very happy with it ever since. We were impressed with the attention to detail that far exceeded that of other infills. Most importantly, we are amazed by how helpful Justin himself has been. He responds to our concerns at an almost alarmingly fast rate, and ensures the necessary work to fix small issues that are inevitable in any house, is carried out by his contractors. We have recommended him to our friends and will continue to do so. Thank you so much Justin!

— Kevin and Luning
I approached Justin to build my Lendrum infills because of his reputation of building high quality infill homes in Edmonton with fast turnaround times but I quickly learned that Justin prides himself with providing a premium level of customer service and a vast knowledge in all aspects of building infills just as much as he does with the build itself.

— Clement Chu