Elevated Design
From the foundation and floorplan, to elegant designer finishings inside and out, Justin Gray Homes prioritizes creating functional, flowing homes designed to elevate how you live.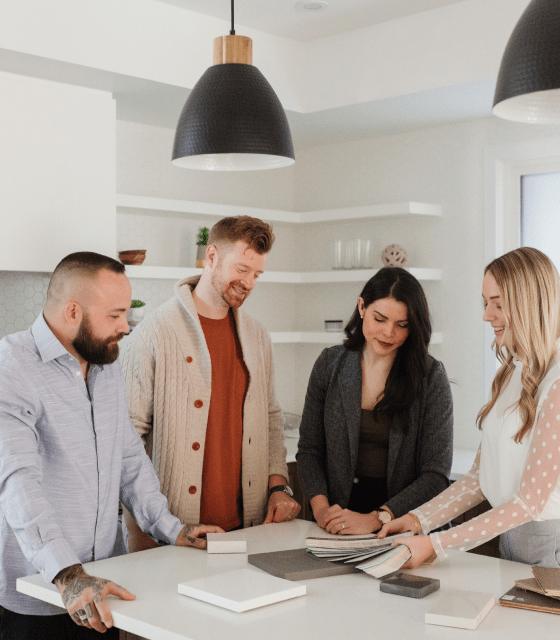 Professional Interior Design
We hire a professional interior designer for every home we build. Carissa McAuley at CM Interior Designs provides expert input on our interiors, ensuring that our functional spaces flow beautifully, and every room reaches its full potential.
For custom-build home clients, you'll work directly with Justin Gray on the design of your home. When it's time to design the interior, Carissa will join the team to provide professional guidance. The three of you will select all of your fixtures and finishes together, so your new home is a perfect expression of your personal style.
If you're purchasing a completed home from Justin Gray Homes, you can be confident that the Justin Gray Homes team has thoughtfully chosen quality finishes that will elevate your home for years to come.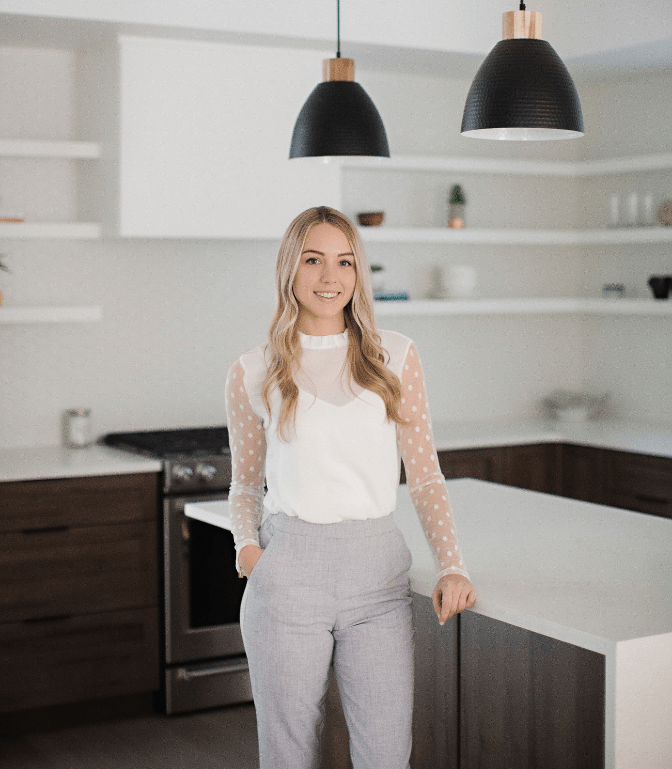 Carissa McAuley
Carissa McAuley is an Edmonton based Professional Interior Designer. She studied her interior design program in Vancouver, BC and has now been in the industry for over 5 years. Whether it's commercial or residential projects, CM Interior Designs delivers timeless, cost-effective design solutions to the table.
For more information on CM Interior Designs you can visit their website or instagram.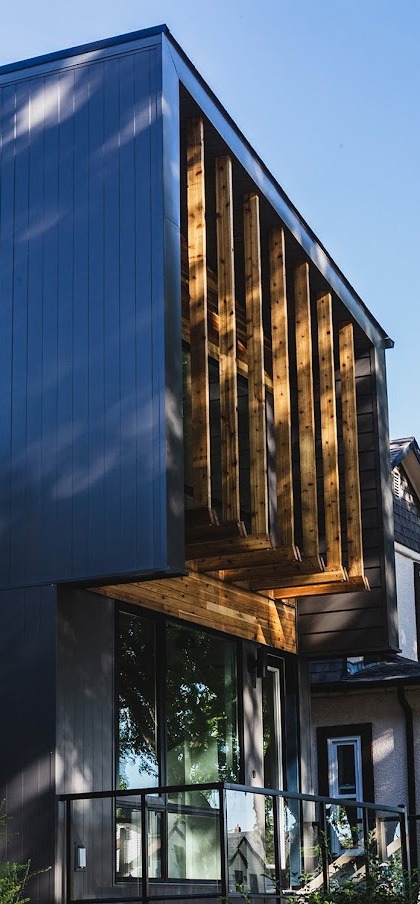 Professional Architectural Design
Thoughtful planning takes place in every aspect of a Justin Gray Home. After an initial consultation with all our clients, we transfer the information to our architectural design agency. With over 2 decades of experience designing plans within Edmonton, Alberta, our drafting consultants are unmatched in their industry knowledge and expertise through their drawing, planning and execution of thousands of homes. Many have which have gone on to win awards and accolades through their partnerships with numerous builders.
Every Justin Gray Home has a thoughtful flowing plan that doesn't sacrifice functionality or practicality. Well-versed in city processes, permits and codes, we're able to deliver homes that push the limits to ensure every one of your wishlist items can be met.