A Better
Build
A Better Build
We build beautiful homes, but it is what you can't see that counts
No Charge
Upgrades
With most homebuilders, you get what you pay for. With Justin Gray Homes, you get more than you pay for. We guarantee quality and take on the additional cost of ensuring your home is efficient, strong, and beautiful far into the future.
Justin Gray is an experienced homebuilder with a passion for architecture. He knows that the most enduring homes are those built with thoughtful consideration and only the best materials. Each and every home built under his leadership is more than a sturdy and timeless building—it's a commitment to elevating infill housing.
Justin Gray has his Red and Blue seal carpentry designations, so he knows quality when he sees it. And he doesn't settle for anything less. With your new Justin Gray Home, you get over $15,000 in upgraded building materials and more advanced building techniques at no additional cost to you.
| | |
| --- | --- |
| Foundation | $2,400 |
| Walls | $5,000 |
| Windows | $800 |
| Furnace & Hot Water Tank | $2,250 |
| HRV System | $1,200 |
| Solar Ready | $500 |
| Interior Design | $3,500 |
| Total No Charge Upgrades | $15,650 |
A BETTER BUILD
PROFESSIONAL INTERIOR DESIGN
We hire a professional interior designer for every home we build. Carissa McAuley at CM Interior Designs provides expert input on our interiors, ensuring that our functional spaces flow beautifully, and every room reaches its full potential.
For custom-build home clients, you'll work directly with Justin Gray on the design of your home. When it's time to design the interior, Carissa will join the team to provide professional guidance. The three of you will select all of your fixtures and finishes together, so your new home is a perfect expression of your personal style.
If you're purchasing a completed home from Justin Gray Homes, you can be confident that the Justin Gray Homes team has thoughtfully chosen quality finishes that will elevate your home for years to come.
---
LUXURY FINISHES
A Justin Gray home includes all the luxury features found in high-end new homes like quartz countertops, soft close cabinets, dove tail drawers, vaulted ceilings, gas fireplaces, glass railings, engineered hardwood floors and custom lighting. The beautiful features and functional floor plans will be enjoyed every day by you and your family.
To be inspired by our luxury finishes, explore our design gallery.
Our cost for professional interior design and luxury finishes: $3,500
---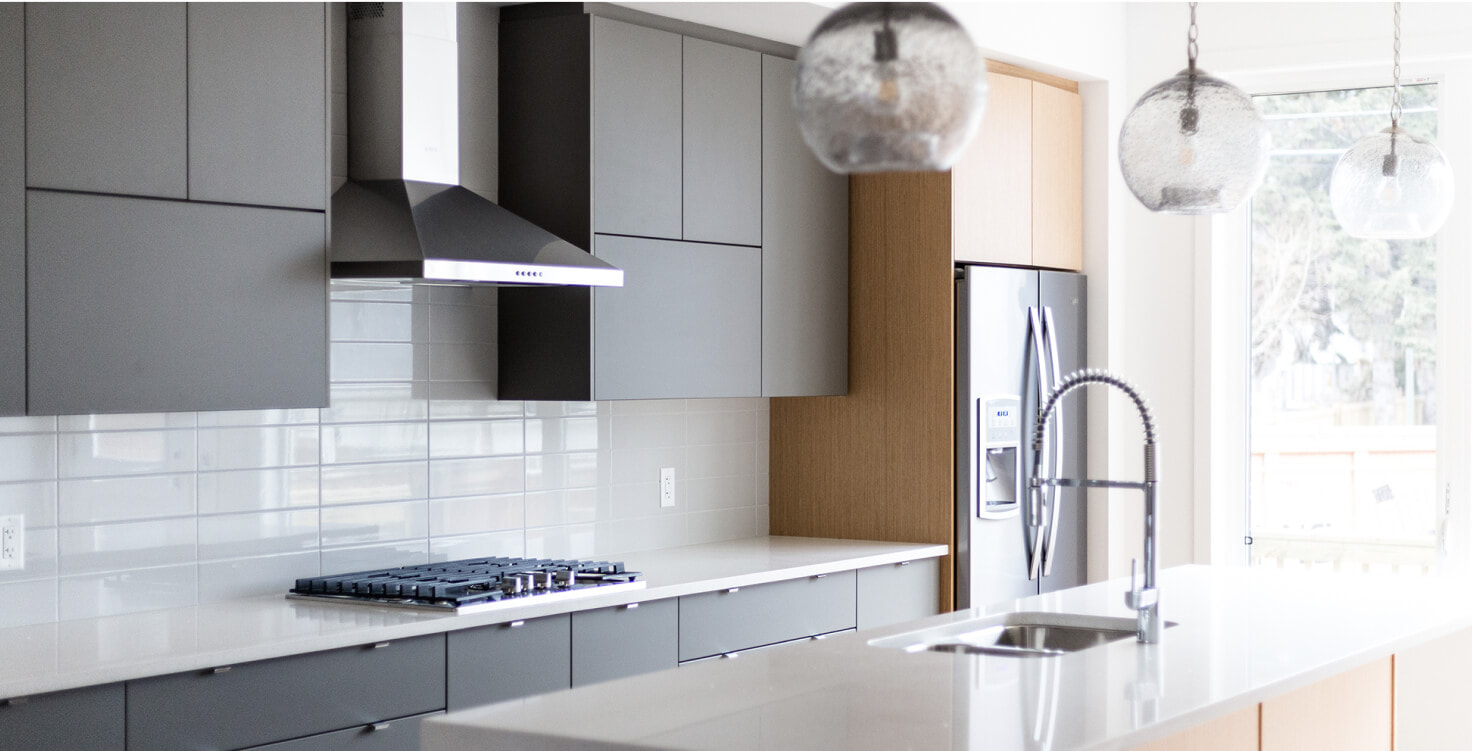 YOUR FOUNDATION
The foundation of a home is the most important structure. Ensuring that your basement is damp-proof and crack resistant will prevent costly flooding and foundation cracks. Just like every other detail, your foundation is precision built for unparalleled quality.
Platon Wrapped Foundation
We use a water pro wrap around the perimeter of the foundation of your home. This wrap creates an air space between your foundation wall and the soil your home sits in. This allows water to run away from your foundation walls, preventing damp basements and flooding.
Most builders use a tar paint on the outside of the foundation which can crack, peel and disintegrate over time, leaving you with a wet basement.
Our cost of delta wrap vs tar paint: $1500
The Concrete
We use Type 50 32 MPA concrete for the footings AND the walls of your basement. This is the strongest concrete available and is also sulphate resistant ensuring that erosion will not occur over time.
Most builders use Type 50 32 MPA only in the footings. Using this in your basement walls as well ensures the strongest foundation for your new home.
Our cost of type 50 MPA for entire foundation vs. just footings: $900
YOUR WALLS
Insulation
We use R22 insulation on the main and second floor. This thicker insulation ensures your home stays warm in winter and cool in summer.
Most builders use R20. R22 is thicker than R20 and provides superior energy efficiency.
Our cost of R22 vs R20: $750
We use R20 insulation in your basement walls which is much thicker than the R12 that most other builders use. Your basement walls require less insulation than the upper levels due to the reduced exposure to wind and extreme temperatures, but thick R20 insulation keeps it warm and cozy even through our cold Canadian winters.
Our cost of R20 vs R12: $500
We use R50 insulation in your attic. This thicker insulation is blown into the attic space to reduce heat loss in winter and protect against heat in summer.
Our cost of R50 vs R40: $750
We use R22 spray foam insulation wherever your floor intersects with the outer frame of your home. Using spray foam ensures the areas are sealed against the outside elements and do not let in vapour. The result is an airtight seal which protects against heat loss.
Most other builders use pieces of insulation and plastic sheets rather than efficient spray foam. These alternatives are taped in place, do not form an airtight seal and can pull apart over time.
Our cost of spray foam insulation: $3000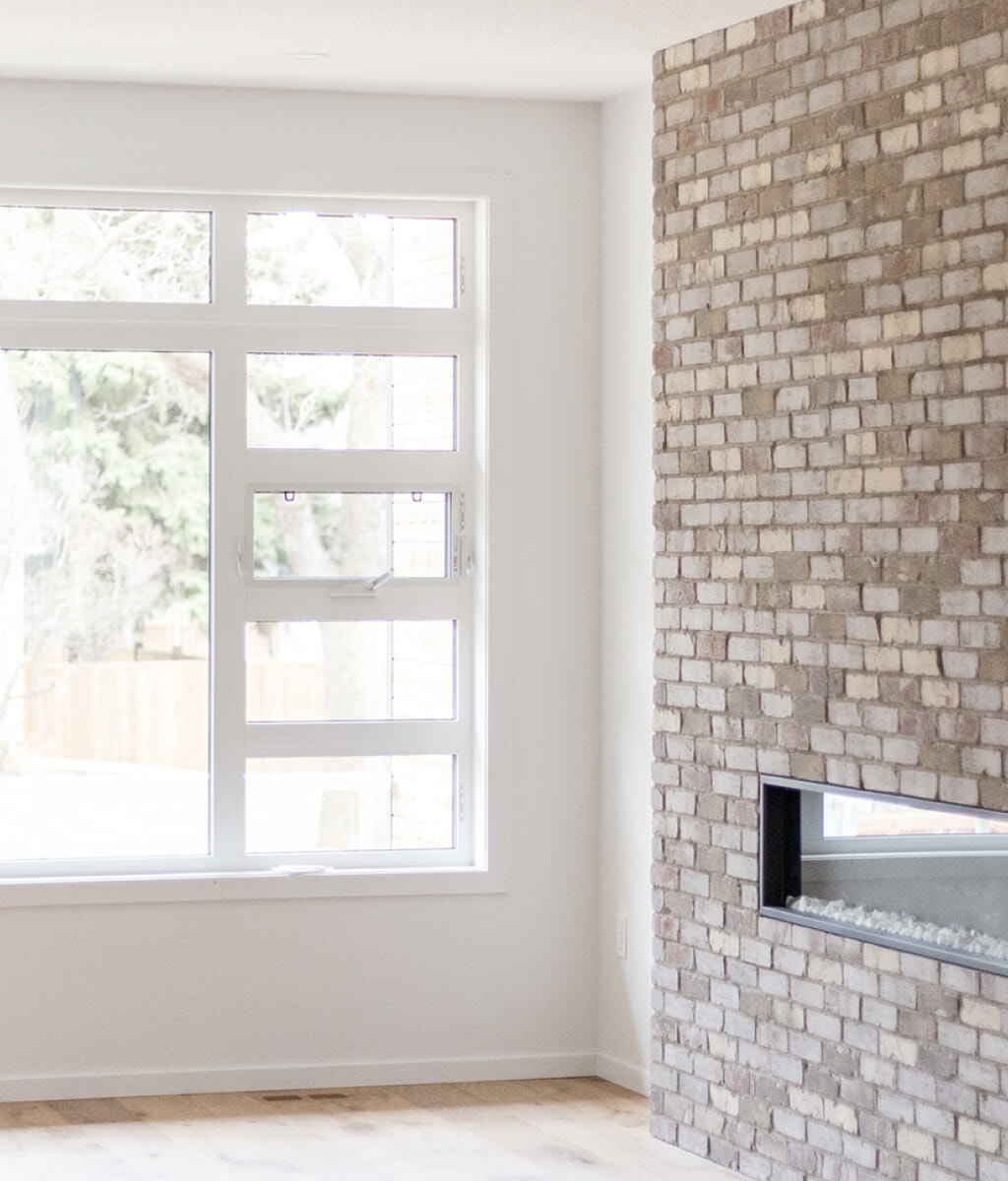 YOUR WINDOWS
We use triple pane windows for energy efficiency and noise reduction. Triple pane windows have 3 sheets of glass between the inside of your home and the outside, which ensures your home stays quiet and cozy.
Most other builders use double pane windows.
Our cost of triple pane vs double pane: $800
YOUR MECHANICAL SYSTEMS
We exclusively use Lennox furnaces in our homes. These are known as the "Mercedes of Furnaces" due to their superior quality, low noise functioning and excellent energy efficiency.
Most builders use other brands of furnace due to cost.
Our cost of Lennox vs standard furnaces: $850
The heat recovery ventilation (HRV) system keeps fresh air circulating throughout your home and uses a heat recovery mechanism to collect the heat out of the stale air before it is vented outside the home.
The HRV system then adds this heat to the fresh air coming into your home, thus reducing wasted energy. This system also keeps humidity levels consistent. The result is a home with clean, fresh air and a lower energy bill each month.
Our cost of HRV system: $1,200
We use tankless water heaters instead of hot water tanks. This is more energy efficient as you heat the water on demand. You will save money on your water heating AND you will never run out of hot water again!
Our cost of tankless water heater vs traditional hot water heater with tank: $1,400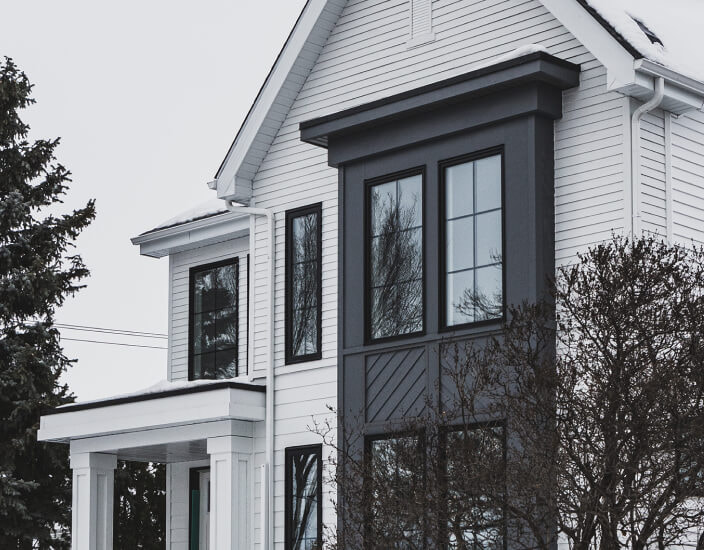 SOLAR READY
We take the time to make your home solar ready, so if you want to add a few panels, or a lot of panels, it will be an easy transition. Solar energy will take your energy savings to the next level, helping your pocketbook and the planet.
Our cost of solar ready package: $500
THE
JUSTIN GRAY

HOMES BETTER BUILD ADVANTAGE

With a Justin Gray home, these "Better Build" features are part of the standard price, because your home is your most important investment. Enjoy improved quality of life with functional floorplans, luxury finishes, and professional design, plus sleep easy at night knowing that your beautiful home is built to last using only the best building materials and top-quality craftsmanship.

To learn more about our experience and view some of our homes, explore our Available Homes.