It's summer and the sun is shining! We're all trying to maximize our time outdoors, and what better way to do that than spending time on your deck or patio. You can personalize your space to suit your style making it the ultimate place to unwind on your own or even host guests for a get-together. With having outdoor space comes some seasonal maintenance to ensure it's kept in top-notch shape year after year!
Deck Maintenance
Part of this maintenance is an annual cleaning. Clear the deck by removing all items including furniture and pots. Once cleared, perform a thorough sweep, paying special attention to removing dirt and debris collected between boards. From there it's recommended to clean your deck with a mildew removing outdoor cleaner. Once you've sprayed the deck down, you can rinse the surface with the garden hose and leave it to dry prior to putting all of your furniture and accessories back in place.
Many question whether or not to use a pressure washer to clean the deck surface. This can be done but it's important to approach it with caution, testing a small area to ensure it doesn't damage your deck.
When it comes to upkeep of your deck, to maximize the years you get out of it, you may want to look at stripping and staining the surface every two to three years as needed. Wood decks typically have a lifespan of 10-15 years, and can stand the test of time with proper annual maintenance.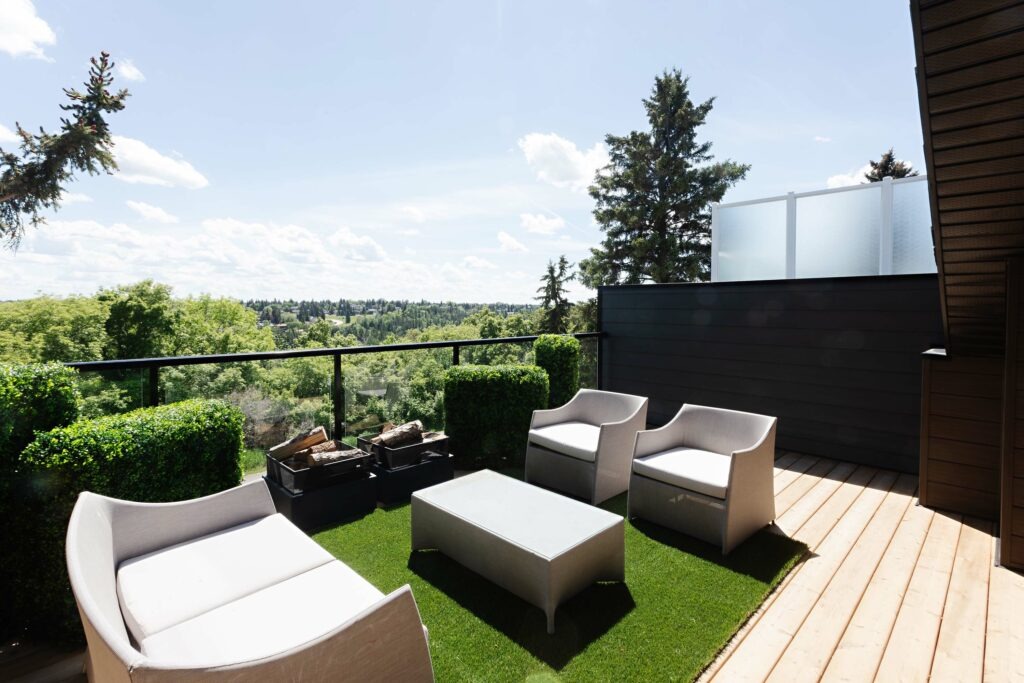 Styling Your Outdoor Space
Your deck and outdoor space can be an extension of your interior living space. During our warm summer months, it's a fantastic space to sit and lounge. Your outdoor space can be stylish and inviting with some of these easy tips! Start with comfortable furniture. Many retailers have a wide array of outdoor furniture options available including chairs, sofas, sectionals, ottomans and more. You can also incorporate a dining area for gathering and enjoying meals outdoors. As you acquire different furniture pieces, you'll want to consider storage for cushions to keep the fabric and pillows out of the elements and enhance their longevity.
The sun can be quite strong and hot during summer, so having sufficient shade is important. Depending on the direction your home faces, you can explore adding an umbrella to ensure your space remains comfortable on the hottest days. Adding florals and greenery to your deck and really liven up the space. Other items you can add to stylize your outdoor space include an area rug, throw pillows and blankets, and solar lighting.
Barbequing and dining outdoors is a great idea for entertaining or spending quality time with the family. All Justin Gray Homes come with a gas hook up at the rear of your home so you can connect a barbecue for cooking outdoors.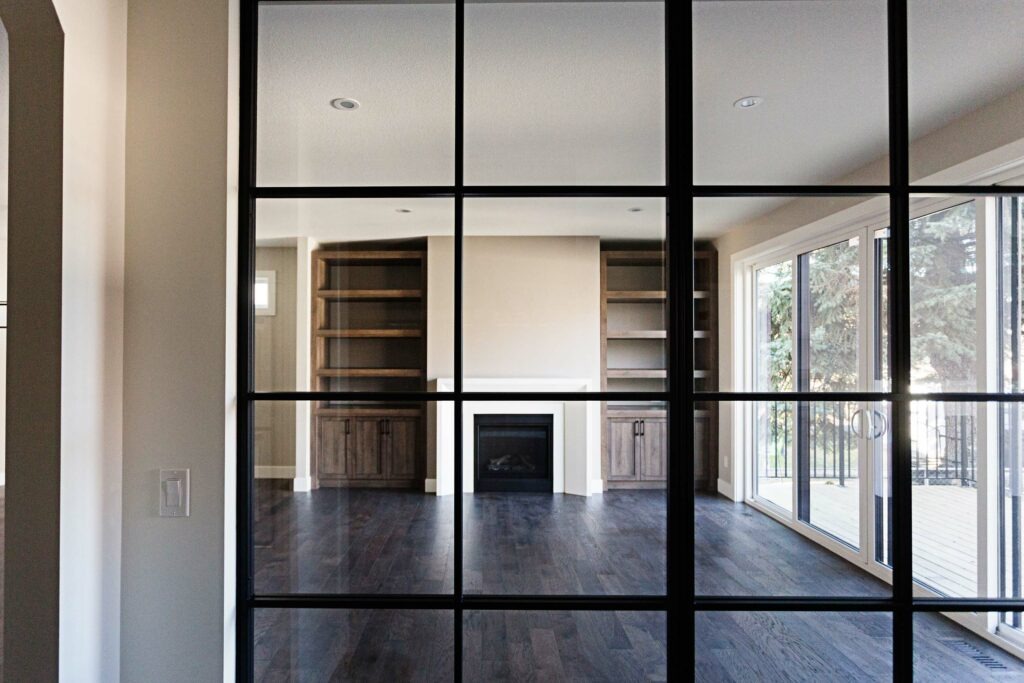 Outdoor Spaces on Justin Gray Homes
Select Justin Gray Homes feature an indoor/outdoor space with sliding patio doors for wide open rear access from the home to the deck. For the ultimate entertainer, an option can be to add a bar with access from the kitchen so you can mix and serve cold beverages for your guests! The options are endless!
Explore Available Homes or Contact Us for more info on customizing your next dream home.