If you're looking for a quality built home that is functionally designed for your family, finished in your style, and located in your perfect neighbourhood… building a custom home may be a great option for you! The team at Justin Gray Homes is here to make what may seem a daunting process, seamless and exciting, because it's an exciting time in your life! Let's go through the process of building a new custom home.
Choosing Your Community & Finding Your Lot
You likely have an idea of the neighbourhood you would like to live in. If you've purchased and own a lot, our team can work with you on building the custom home of your dreams in that location. Alternatively, our Realtor partner, who specializes in infill properties, can help you find a lot in the community of your choosing.
Designing Your Dream Home
Once a lot has been secured for your new build we initiate the design stage. We receive a design fee from you as the owner and discuss your budget, square footage, zoning, and building pocket of your lot. This is also the time to establish must-haves, wants for your home, and things to stay away from. If you have images you love of inspiration for exterior and interior design from Pinterest and Houzz, this will give us a great idea of the style direction for your home. During the design process we go over your lifestyle, family and the function you need in your day to day. We review any special features in your home, including areas for entertaining, working, or personal storage.
Once we have more clarity and direction for your new home, our design team creates an initial plan, including blackline drawings and exterior elevations. We'll then continue to work with you to finalize a design you are happy with. During the design stage, we'll also capture high-level interior selections. All of this, including completed construction drawings, is used to establish the overall price of the build. At this time you will sign the offer to purchase and provide a deposit.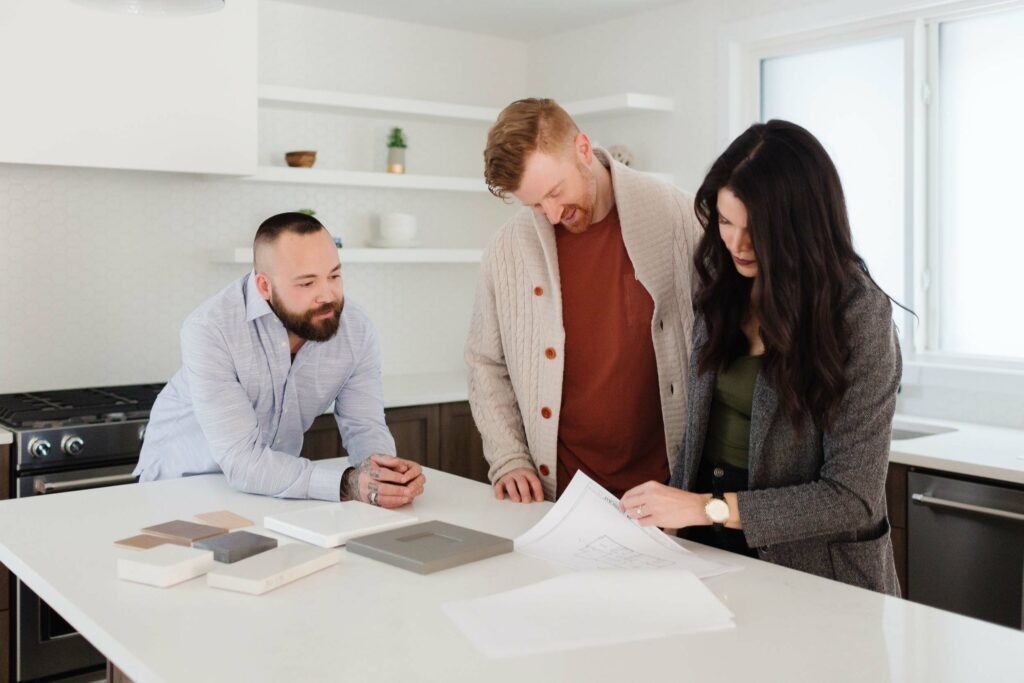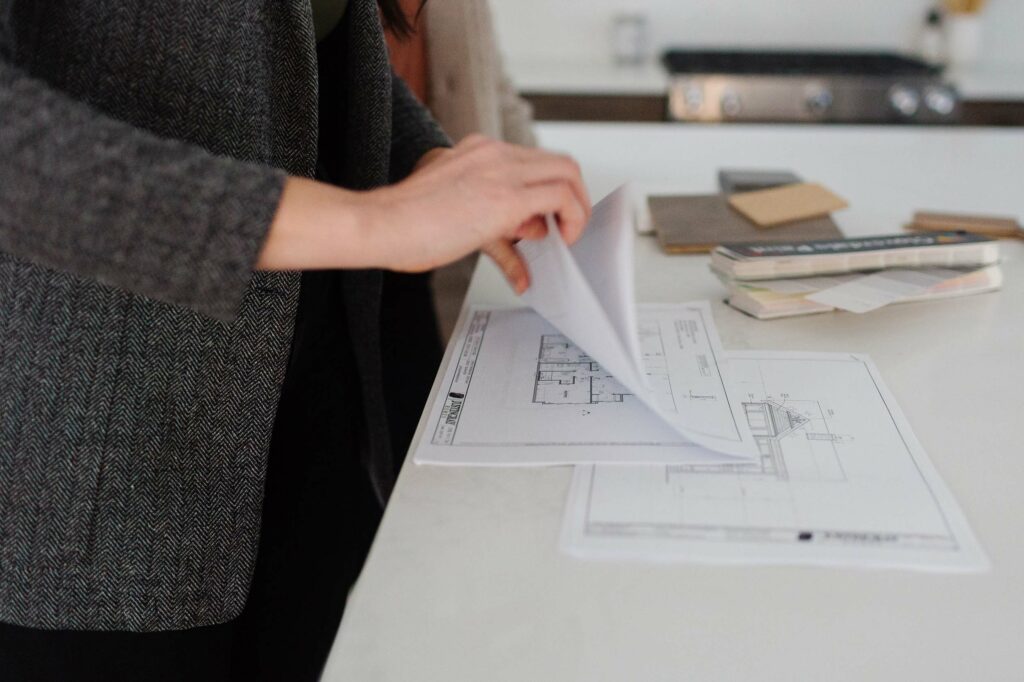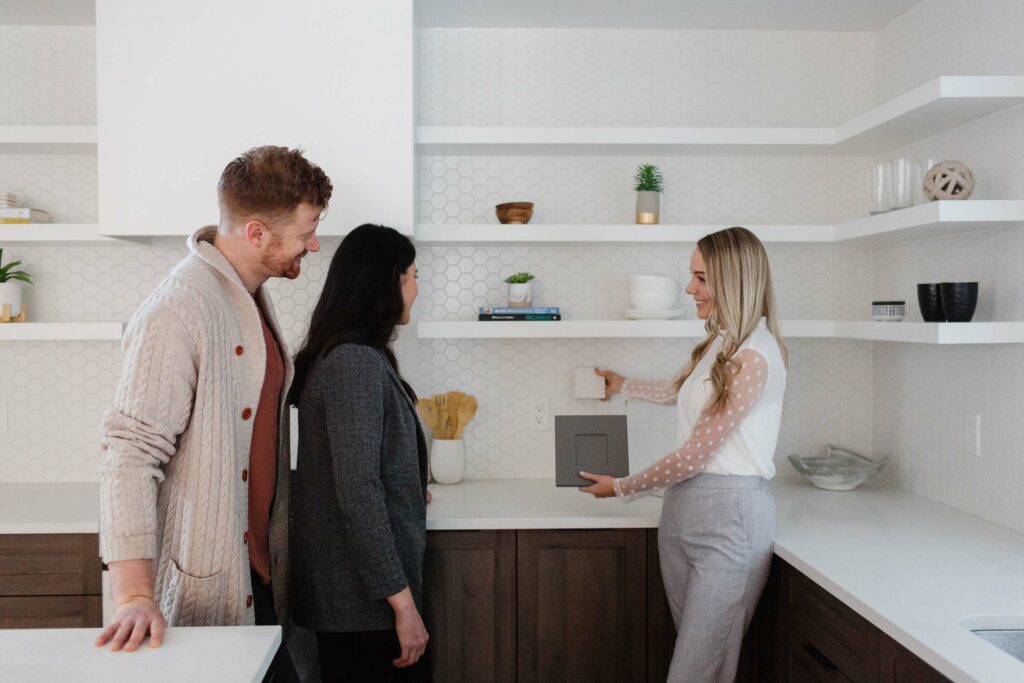 Permitting and Interior Design Selections
With the design stage complete, the Justin Gray Homes team gets to work! We'll apply for permitting required to build your home. During the permitting process you will also work with our interior design lead to capture the aesthetic for your personal style. Our interior design lead takes the construction drawings and creates digital art renders. When you are happy with the look and feel of your design, we create interior and exterior colour charts to ensure all of the details and finishes will fall within your budget. It's during this stage that you have the opportunity to visit suppliers and retailers to select exact finishes including flooring, cabinets, countertops and lighting. With your exact selections, the price of your home is finalized prior to the build starting.
Constructing The Better Build
With a final price and permitting in place, it's time to get going on construction. We do the hard work of demolition and excavating the land where we'll build the structure. We then start the Better Build process and begin construction of your home! As part of the construction of your new home, we incorporate all the elements of a Better Build. This is a quality guarantee where we at Justin Gray Homes take on the additional cost of ensuring your home is efficient, strong, and beautiful far into the future. Throughout the build we keep in touch so you are informed on how construction is going. It's an exciting time where your home begins to take shape from the ground up!
We offer walk-throughs and site visits if you are interested in seeing the progress of your build. These site visits can take place during key construction phases such as framing completion, rough-in completion, drywall completion, or cabinet completion. All site visits must be performed with the site supervisor present. We understand you may be excited to see your home, however for your safety, you should not access the site without a member of our team and necessary safety equipment. We welcome you to reach out if you would like an update on construction or would like to schedule a walk-through.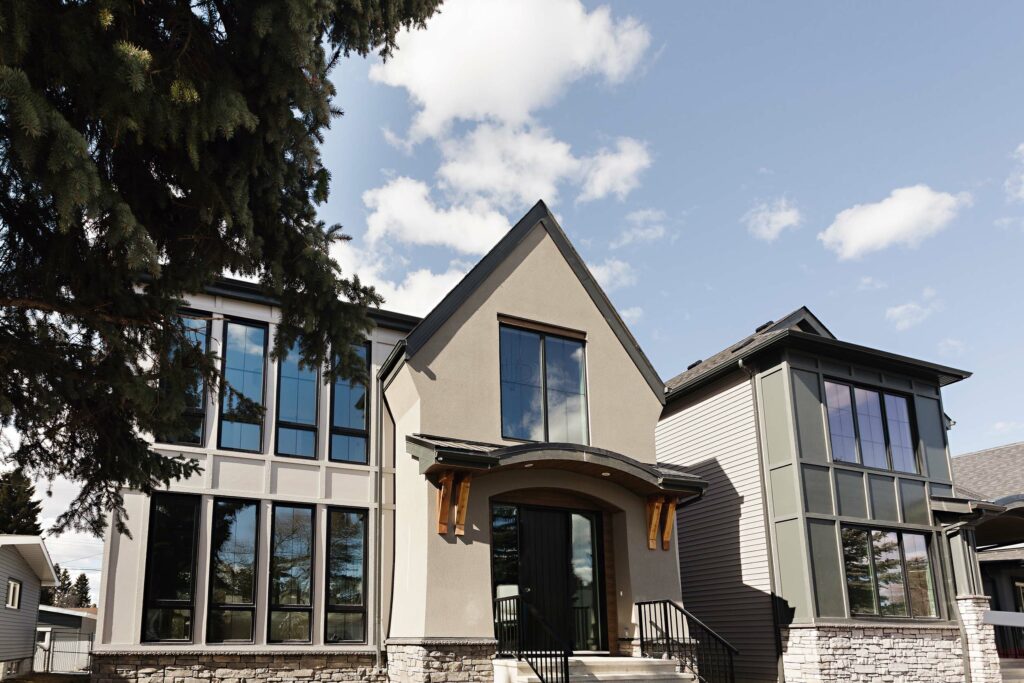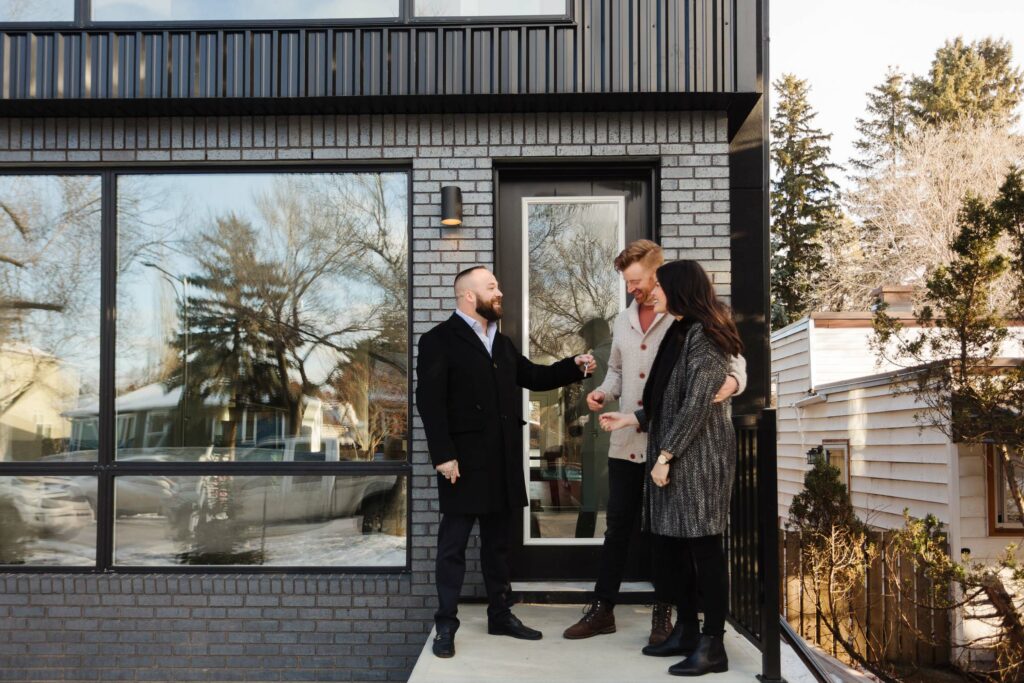 Possession Day!
Approximately 35 days prior to construction completion, we set your possession day! One week before possession the pre-occupancy walk-through will take place. We show you how your home functions including operating and maintaining the mechanical throughout.
From there you will take possession! Once you receive your keys, the house is yours and you can move in and make it home.
One month post-possession we will follow up with a phone call to see how everything is going with your new build. From there, at the six and 12 month post-possession marks you may send us a list of any issues you may be experiencing for us to address. If you encounter an emergency, please reach out as these can certainly be addressed in a more timely manner as needed.
Seasonal Items
As you know, in Alberta we experience all seasons and types of weather. Landscaping is dependent on the season. Grading and landscaping takes place in warmer months. As spring progresses into summer, we wait for frost to be out of the ground with a few good rains to properly settle the earth on the property. At Justin Gray Homes, we work with great landscapers on beautiful plans for our homes. If you wish to upgrade for additional landscaping features, we'll work with you to create an outdoor space that aligns with your budget.
So there you have it! If you're ready to begin the process of building a custom home, reach out to our team at Justin Gray Homes! You can trust your biggest investment with our experienced team. You can also explore Available Homes on our website to see the Better Build homes currently under construction where we've completed the process of designing and selecting the beautiful finishes, guaranteeing a beautiful home at completion!