Functional areas within your home create ease for your every day. Part of designing a Better Built Justin Gray Home is that we creatively design each and everyone of our houses to maximize functional space. If you're looking to build a custom home, we'll work with you to create these functional spaces to elevate how you live.
Functional Mudroom
Typically located in the rear of your home where you enter from the garage, your mudroom needs to flow and have plenty of storage for you to get in and out of the house efficiently each day. This includes shelving, hooks for your coats and a bench where you can comfortably sit to put on or remove your shoes. Via the mudroom you can typically access your pantry or kitchen to seamlessly carry in groceries with ease.
Butler's Pantry
A butler's pantry is a special feature included in select Justin Gray Homes. These spaces are hidden away in the kitchen and provide an extra space for meal prep. Complete with a sink and storage, it allows you to assemble dishes and keep any mess out of sight while hosting guests for dinner and appies. The fun part of a butler's pantry, is that the access to these spaces is typically concealed within the kitchen cabinetry! So when the doors are closed, if you don't already know it's there, you may not know the space exists at all!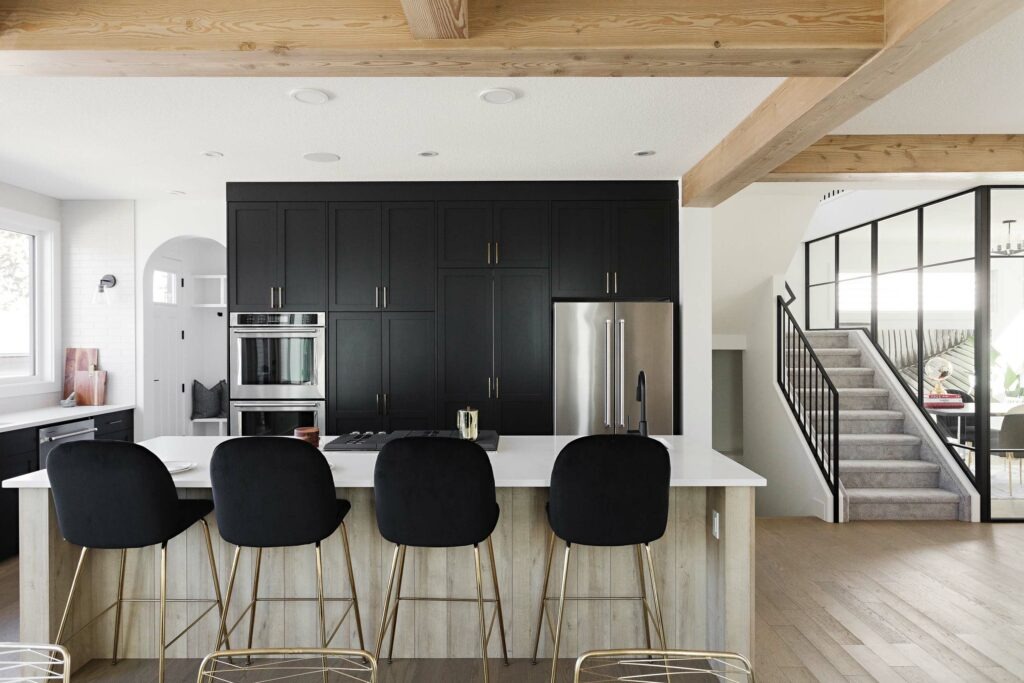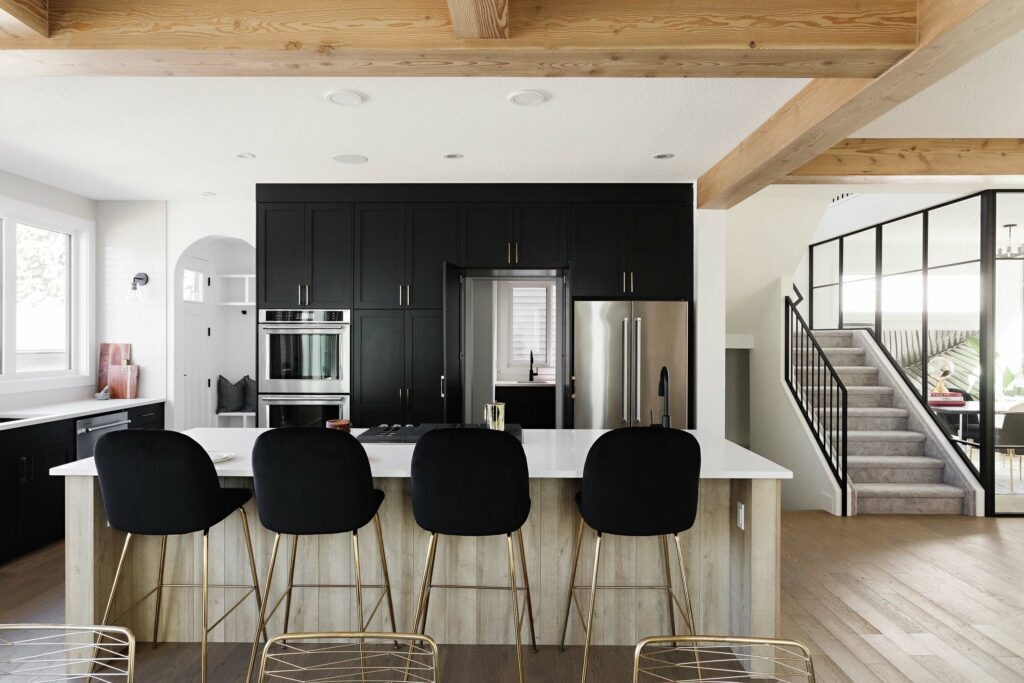 Tucked Away Half Bath or Powder Room
A half bath or powder room is conveniently located near the main living area for your family or guests to use. It's perfect on the main floor of two-storey homes or in a recreation space. We tend to place these so they can be accessed with ease, while being out of sight for privacy. This also allows you to keep your ensuite or main baths where you shower and prep for the day separate.
Upstairs Laundry
Having your washer and dryer located upstairs in a two-storey home is an absolute must-have! Your laundry room is best situated close to your bedrooms so you can wash clothes conveniently near where you need it most. On top of having it located upstairs, you can enhance the functionality of the space by adding in a sink, a space to hang dry delicates, cabinetry for added storage and a countertop for folding clothes. For greater flow upstairs, you can provide direct access to your laundry room via the primary suite walk-in closet or ensuite bath.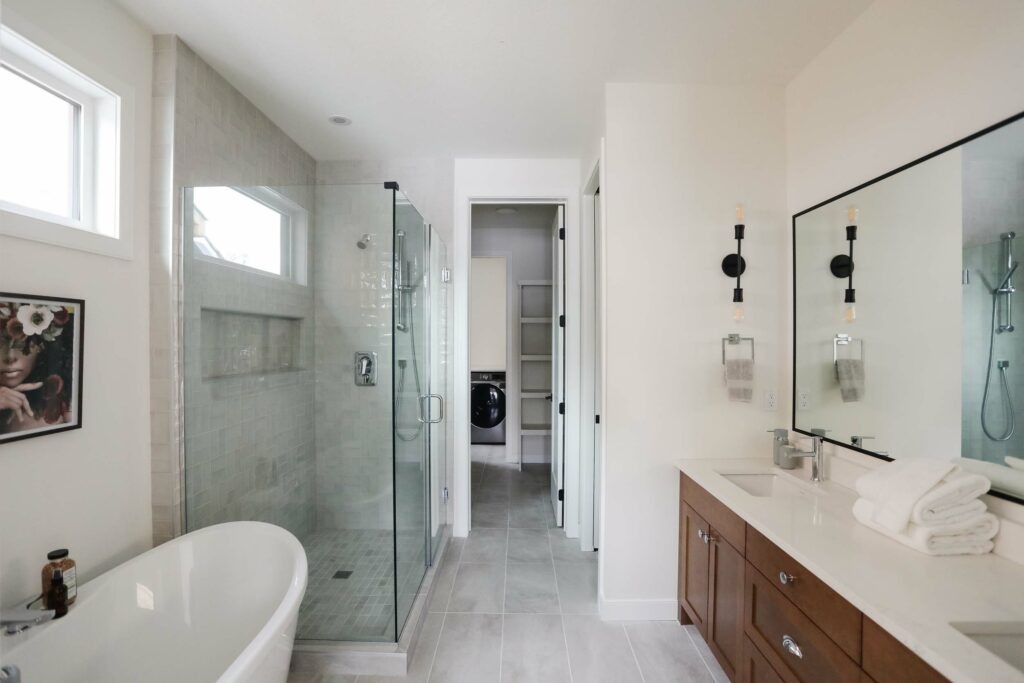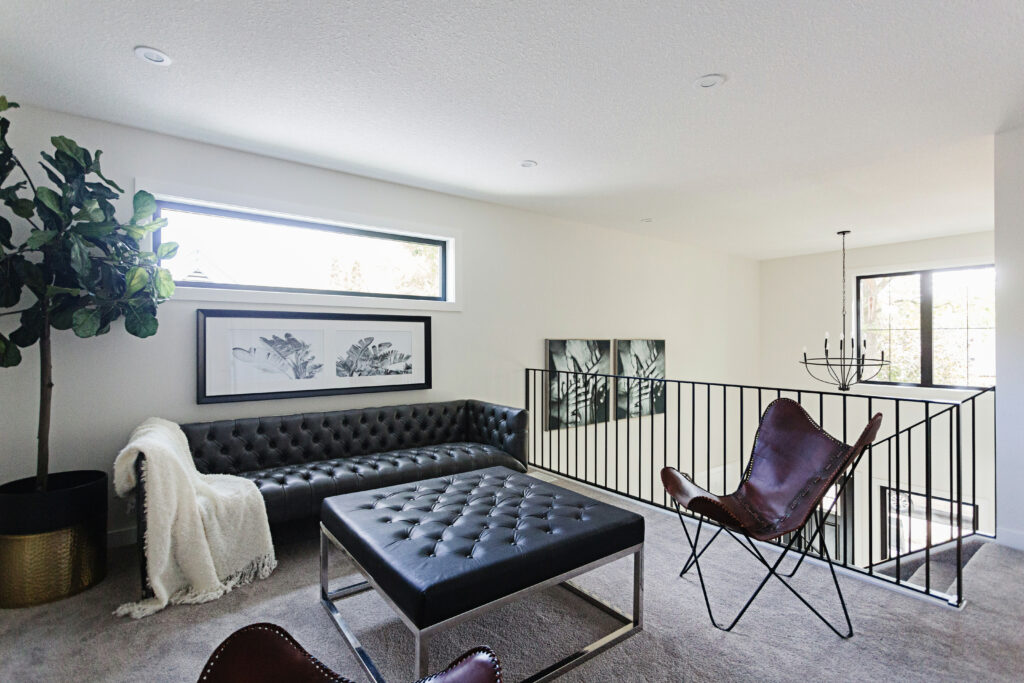 Upstairs Bonus Room
Bonus Room or Flex Area
A bonus room or flex area is exactly as it sounds; a bonus space that is flexible and can be used for whatever you wish! You can decide how to use it, whether it be an extra family room for kicking back and watching movies, a playroom for the kids, home office, or workout room.
Whether you're buying a pre-built home designed by our expert team, or you're looking to build and customize the home of your dreams… we're here to work with you throughout the entire process and ensure your home is thoughtfully designed, complete with functional, flowing spaces to truly elevate how you live.