The flow of your home is so important to how you live day-to-day. Each room and every nook should serve a purpose to help as you and your family move throughout the day.
All Justin Gray Homes are designed with our homeowners in mind so their house is a comfortable and functional place to complement all aspects of their life. What are some of the things we consider when designing and building our homes?
Kitchen Design
Your kitchen is designed with the triangle rule in mind. Meaning the sink, stove and fridge are all located in a triangle to maximize efficiency during meal prep. Some of our kitchens include unique features such as a coffee or beverage station for your busy mornings on your way out to work, or for pouring your evening glass of wine. Or how about a hidden butler's pantry for added storage or a space out of sight for preparing appetizers for your party. All kitchens include designer finishes such as durable quartz countertops, high-end light fixtures, stylish backsplash tile and Kohler faucets. You'll have seamless access from your rear entry to carry groceries through your mudroom into your kitchen and pantry.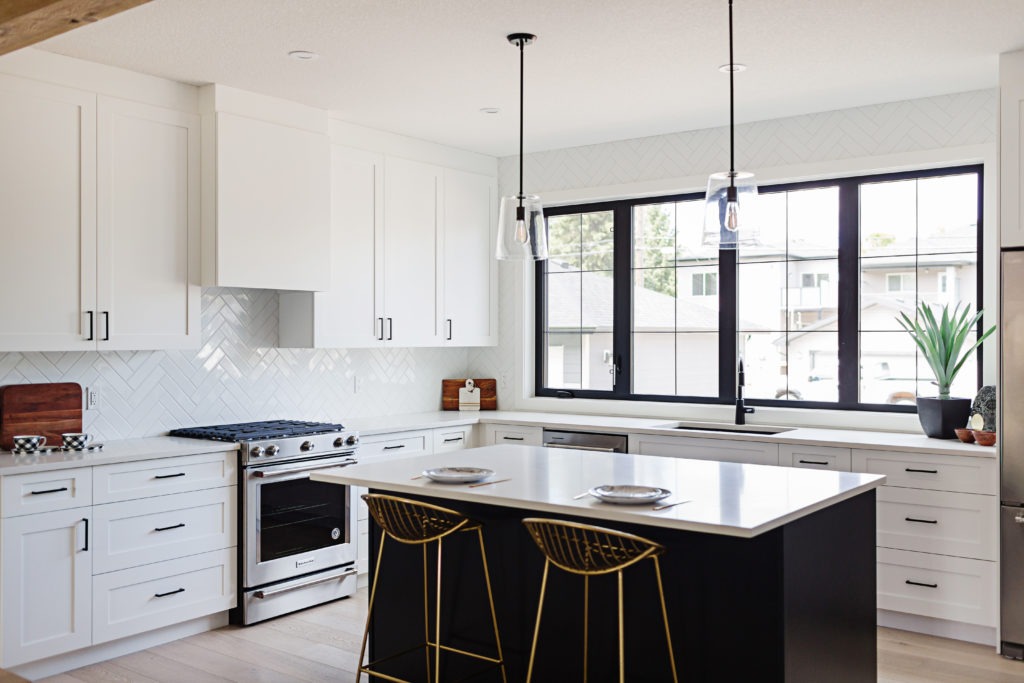 Dining Room
The dining room is optimally located for meal time and entertaining. Family and guests can move with ease from appetizers at the kitchen island to formal dining, and after dinner drinks in the living room. All dining rooms feature beautiful designer lighting to create incredible ambiance during meal time.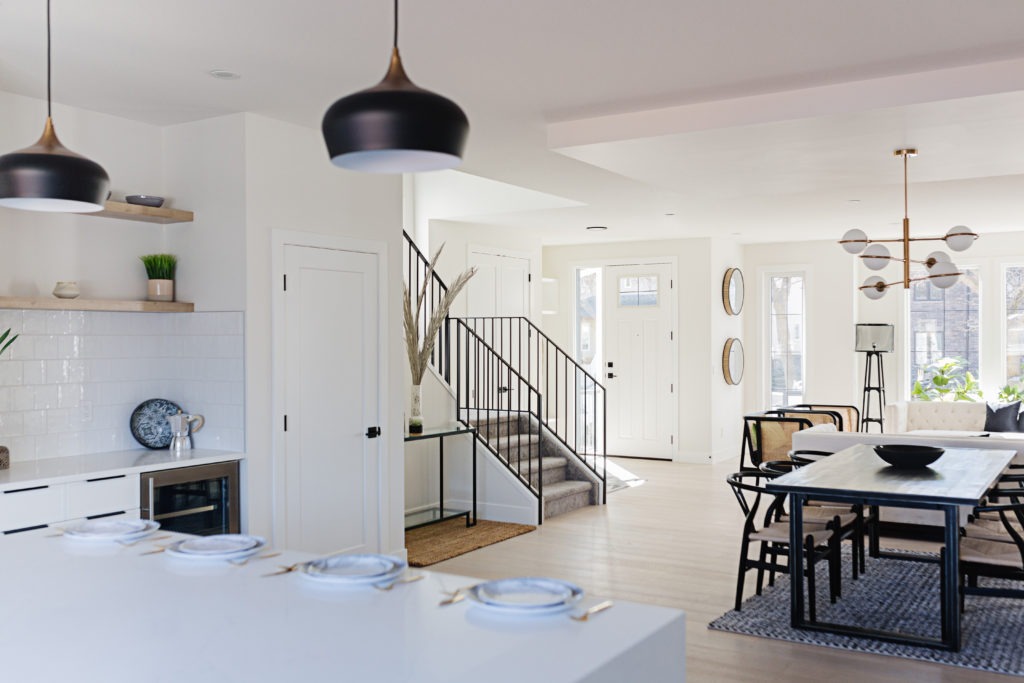 Open-Concept Design
From the front entry, you will always have direct sightlines to the rear windows in the home. The living room, dining room and kitchen are all seamlessly connected. Your main living area is flooded with natural light from windows throughout. Whether you're relaxing with the family, or entertaining guests, the flow of this space complements all activities day or night.
Master Bedroom
The oversized master bedroom and owner's suite is your private sanctuary! The walk-in-closet features storage for yours and your partner's wardrobes. Attached to the master bedroom is a large and luxurious ensuite bathroom. This five-piece ensuite comes complete with rainfall standing showers and free-standing soaker tubs for relaxing. All bathrooms feature high-end and durable finishes including quartz countertops, Kohler faucets and designer lighting. Get ready in the morning or prepare for bed with ease at your vanity with dual sinks.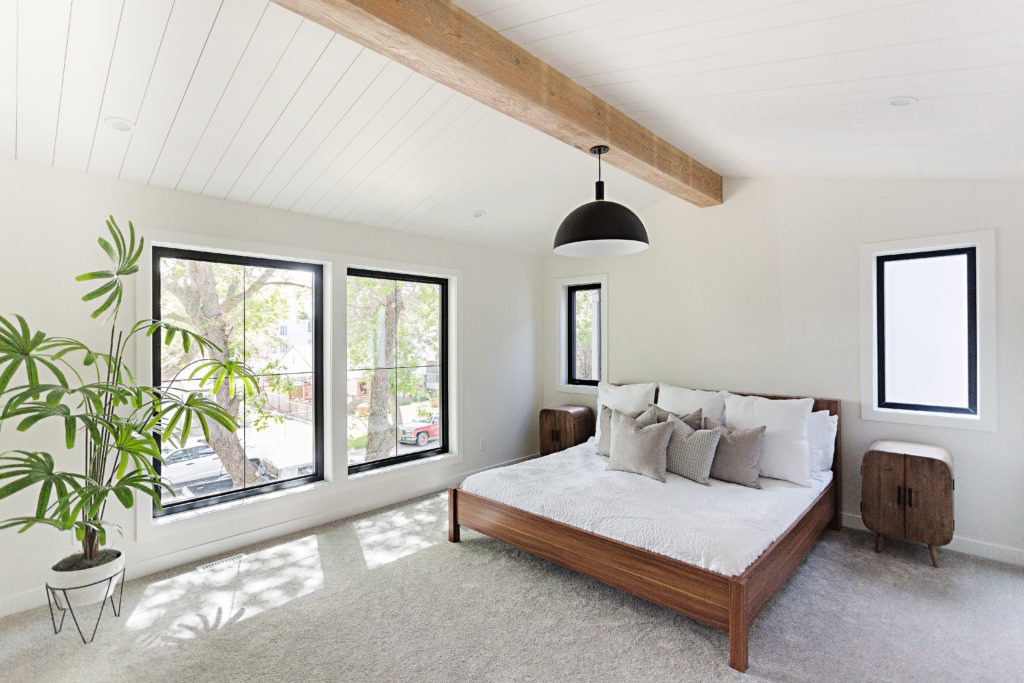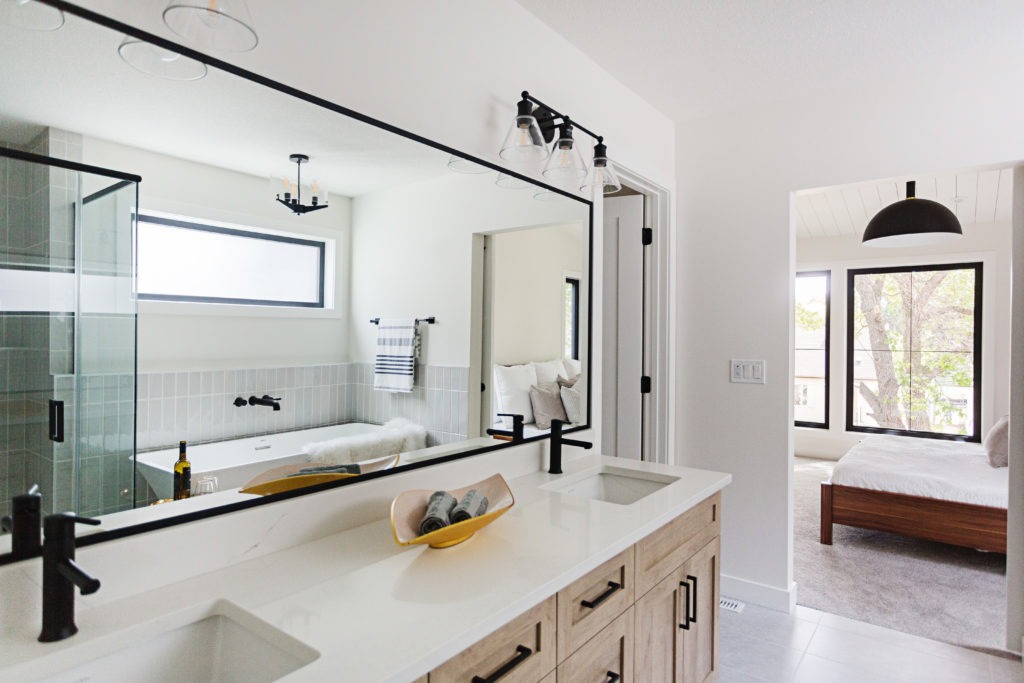 Basement Or Garden Suites
Finished basements can feature different layouts depending on the function that will suit you and your family best. A kitchen or wet bar can be excellent for game night, poker night, or movie nights spent at home.
If you're seeking a space you can rent out for added income, design your home with a full basement suite with bedroom, kitchen, bathroom and living area. A separate entrance can provide your renters with private access to their suite.
If you prefer having your basement for personal use but are still looking for rental income options, why not design your garage with a garden suite. Located above the garage, each garden suite features a bedroom, bathroom, kitchen and living space.
Other Special Features
The front and rear of the home are designed with functional entrances complete with storage. Whether you require space for seasonal family goods and attire or a place for your guests to hang their coats, you'll have more than enough storage between both the rear mudroom and front closet.
Each home also features laundry upstairs. We all get dressed and ready upstairs, so why should your laundry be an afterthought in the basement? The washer and dryer are strategically placed near the bedrooms for easy laundry days.
Windows, windows and more windows! We include extra windows throughout the home for added natural light. Each window is placed to allow for privacy from neighbours so residents aren't looking directly into each other's homes.
A main floor den provides a separate space for the new work-from-home lifestyle we have all been introduced to. Stylishly integrated into the main living area, these spaces feature designer elements such as built-in cabinetry or stunning iron and glass walls and doors.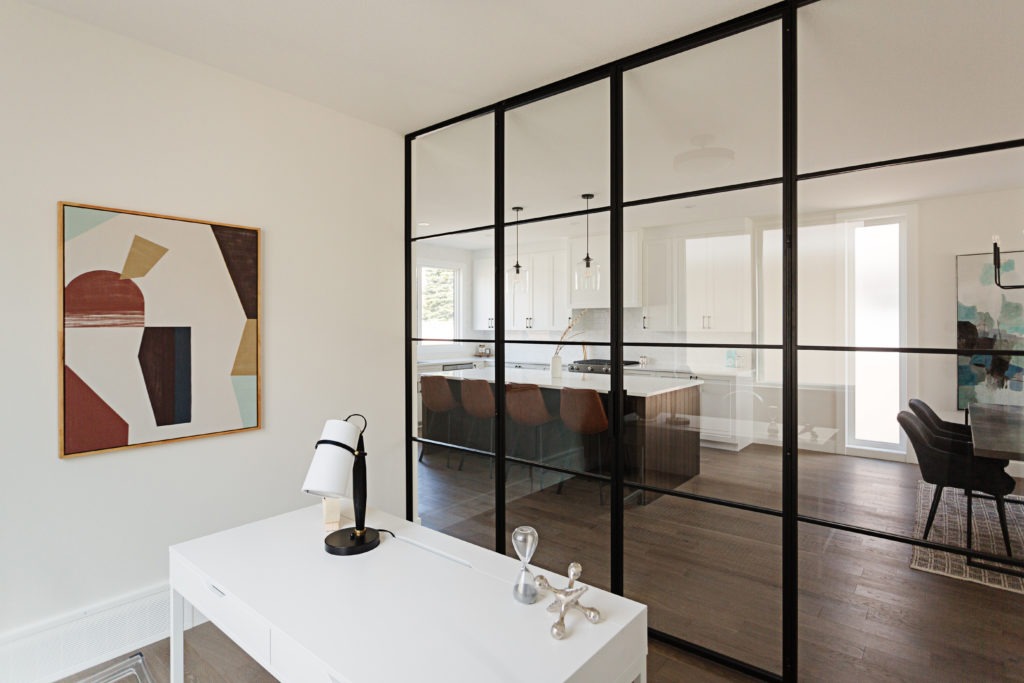 Enjoy improved quality of life with functional floorplans, luxury finishes, and professional design. You'll sleep easy each night knowing that your beautiful Justin Gray Home is built to last using only the best building materials and top-quality craftsmanship.
To learn more about our experience and view some of our homes, explore our Available Homes.