Summer has passed and the leaves are changing. You're taking in the beautiful colours of our Alberta fall, and while the truth sometimes hurts, we all know what's on approach…. Winter is coming! With cold, bitter days ahead we're preparing ourselves by taking our parkas and warm boots out of storage, but there are also certain things we need to do to prepare our home for the snowy season. Here we've outlined a few tasks you can do to get your new home ready for the winter
1. Heating Your Home
After working hard throughout last winter to keep your home warm, during the hot summer days your furnace tends to take a break, sometimes not running for months at a time! Be sure to keep your furnace running in tip-top shape by getting it serviced each fall. Routine maintenance and cleaning will maximize the lifespan and overall efficiency of your furnace.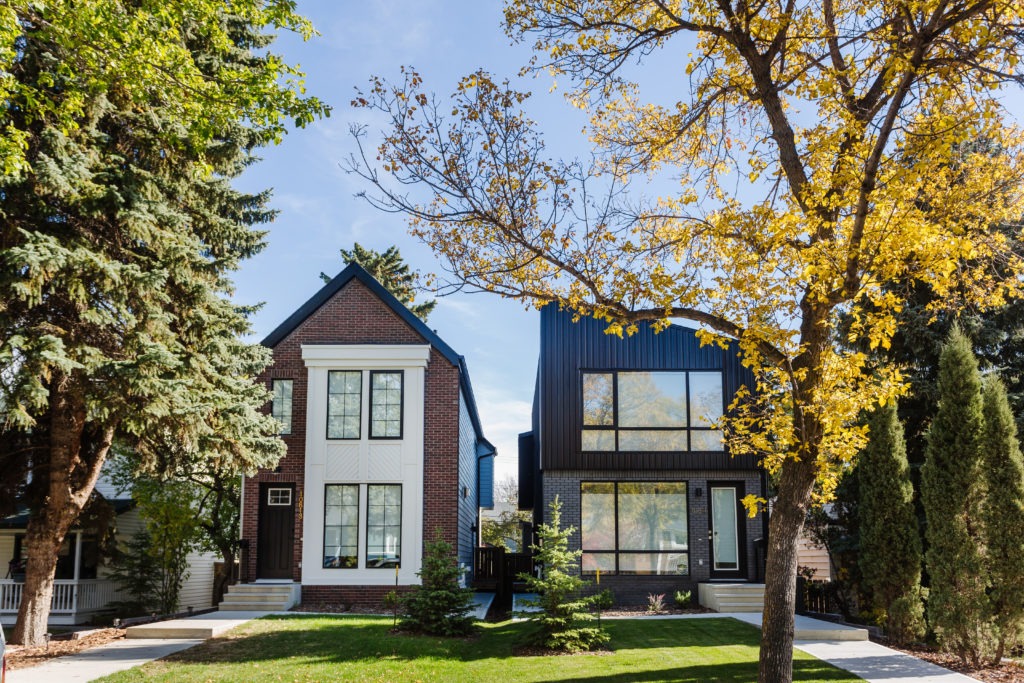 2. Remove Gutter Clutter
Fall is beautiful, but it's also a bit messy! Surrounding your infill home you may have a number of amazing, mature trees. Falling leaves can end up in your gutters and this debris can clog them. It's important to keep your gutters clean so water from rainfall or melting snow can drain properly, thus preventing any leaking. Make sure to also set your downspout approximately five-feet from your home to avoid pooling near the foundation come spring.
3. Remove & Store Your Hose
Water expands when it freezes and can cause pipes to burst. No one wants water leaks, especially in the dead of winter. That's why it's so important to disconnect your hose from the bib and store it over the cold months.
4. Maintain Your Landscaping
You can winterize your lawn so it grows in beautifully next spring! By applying a fertilizer with winterizer, it will prepare your lawn for the prime growing season in April and May once the snow melts.
5. Prep Your Outdoor Furniture
You likely spent many summer nights out of your deck enjoying the warm weather, and during the winter months you'll probably transition indoors to snuggling up by your living room fireplace. Be sure to store or cover your patio furniture over the winter to ensure it stays intact and in good shape to use next summer.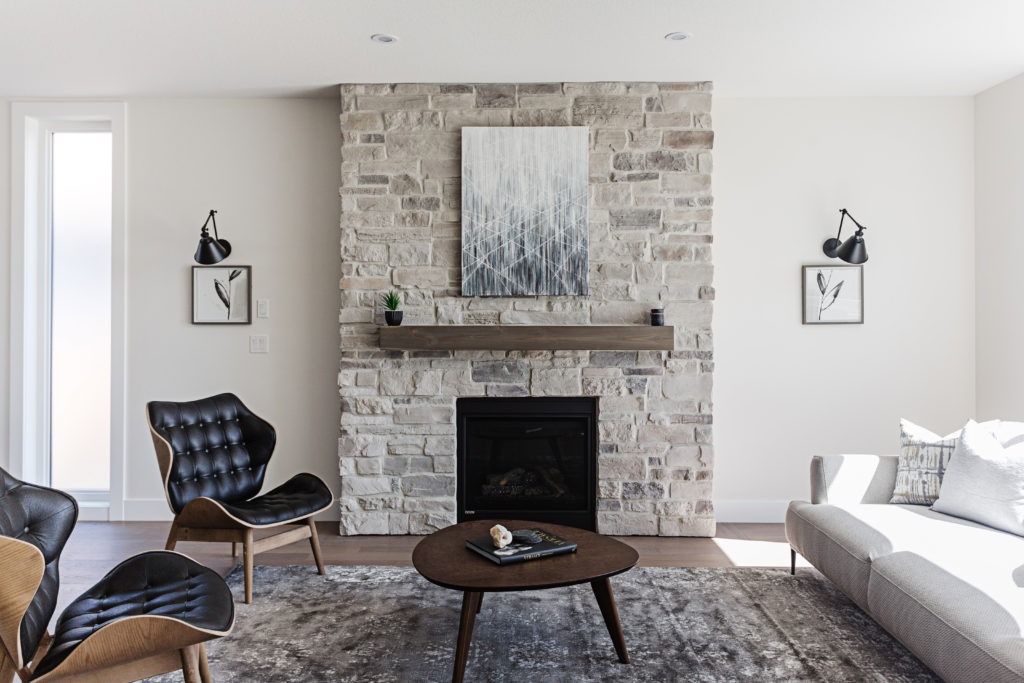 6. Break Out Your Shovel
Make sure your shovel is handy for the first snowfall! To maintain your concrete sidewalks and driveway you'll want to ensure snow is cleaned away after each snowfall. If you're concerned about icy sidewalks, keeping the sidewalks free of snow will help with this, and while it may be tempting to sprinkle salt on your walkways to help melt the snow, remember that this can damage your concrete and cause unsightly cracks and pitting. Instead, consider using sand or other gritty compounds after shovelling to prevent slipping and falling.
Enjoy a worry-free winter in your new home with these seasonal maintenance tips. By following the steps above, this will help to keep your Justin Gray Home efficient and beautiful for years to come.