We're in the thick of winter and warmer summer days are on your mind. What about summer days at your lake home? We have several amazing beaches throughout Alberta where you can have a lake home that you visit year-round. Even better yet, build a custom lake home that meets all of your wants and needs in a recreational property. Here are a few considerations for building your custom lake home.
Where to Build
Consider the distance to travel to the lake when choosing a destination. How far from the city is it and how frequently do you plan to visit? You'll also want to visit a few locations to find a lake you love. Whether you want to enjoy the scenery, love to swim, or enjoy venturing out to take part in water sports. Once you find the lake you love, the search is on for your perfect lot to build!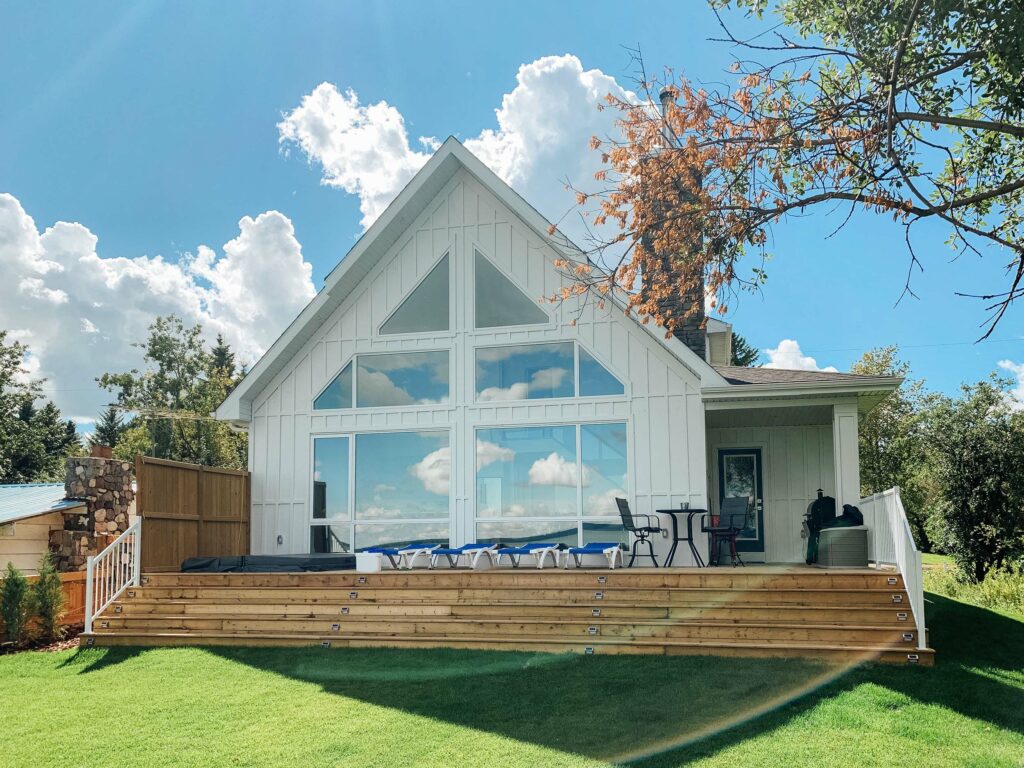 Amenities for Lake Life
If you're an entertainer at heart, or just looking to have a private space to escape to, you can customize the amenities in your home to suit your needs. Perhaps you'll include a wood burning fireplace to cozy up around each evening, or include an outdoor deck area to relax and watch the sunset (or sunrise!)
If you plan on hosting gatherings, you can include an indoor/outdoor living space, double-sided fireplace, or even an outdoor kitchen to grill up a feast for your guests! You may even consider how you set up a bar for serving beverages.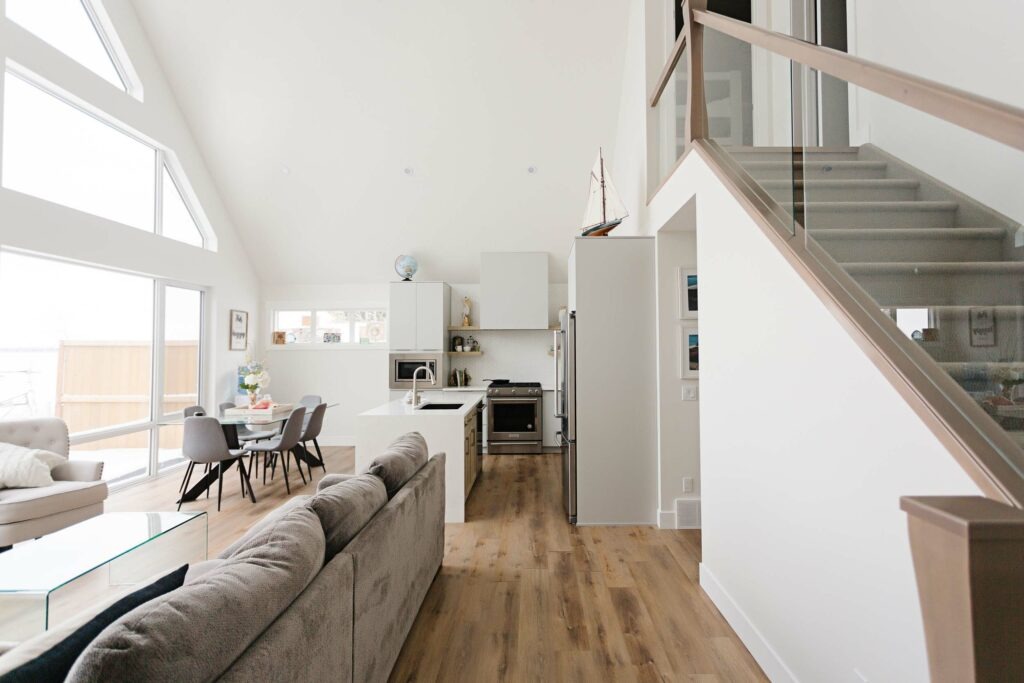 If you're on the lakefront, a must-have is floor to ceiling windows to capture that incredible view. A handy amenity to include is an outdoor shower to rinse off after a swim. When designing spaces around a beautiful lake view, you can maximize balconies and outdoor deck areas. Don't forget a space for your hot tub!
If you are an avid fisherman or enjoy spending time out on your boat, you'll need ample space to store your aquatic gear. A spacious garage to safely store your boat and all of your water accessories year-round.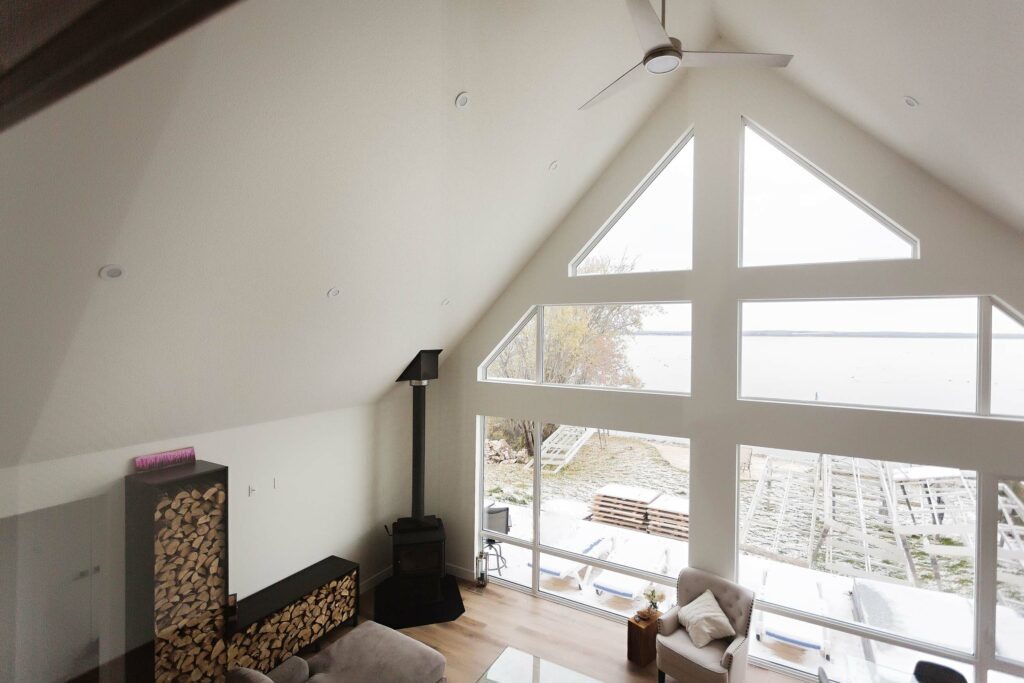 That Cozy Cottage Feel
As your place to rest and unwind, your lake house will be your home away from home. Choose a beautiful design that suits your style and creates an inviting atmosphere for you, your family, and your friends. At Justin Gray Homes you can work directly with our design lead from CM Interior Designers to provide expert advice, ensuring every room in your home reaches its full potential.

As we near spring and you start thinking more and more about how you want to spend your summer, perhaps a lake home is in your sights! With extensive experience constructing Better Built Homes throughout Alberta, including amazing lake properties, contact us at Justin Gray Homes to learn more. We're here to help you through the process.