One of the benefits of building a custom home is the ability to choose and design the spaces in your home to suit your lifestyle. Having a dedicated recreation space provides you with an area for entertaining, a place to retreat or gather and spend time with family. Here are some considerations for designing incredible recreation spaces in your home.
If you're living in a two-storey or bungalow home, your recreation space may live in the basement or be situated on the upper floor bonus room. Or perhaps you're looking to elevate your home by adding a third storey room or loft to entertain! A great recreation space is one that is open in design and provides room for a variety of activities. Whether you're looking to play rounds of billiards and incorporate a pool table, or sit down for a game of poker, the options are endless. Be sure to add in a lounge area with sofas and soft seating so everyone can kick back, relax and engage with one another.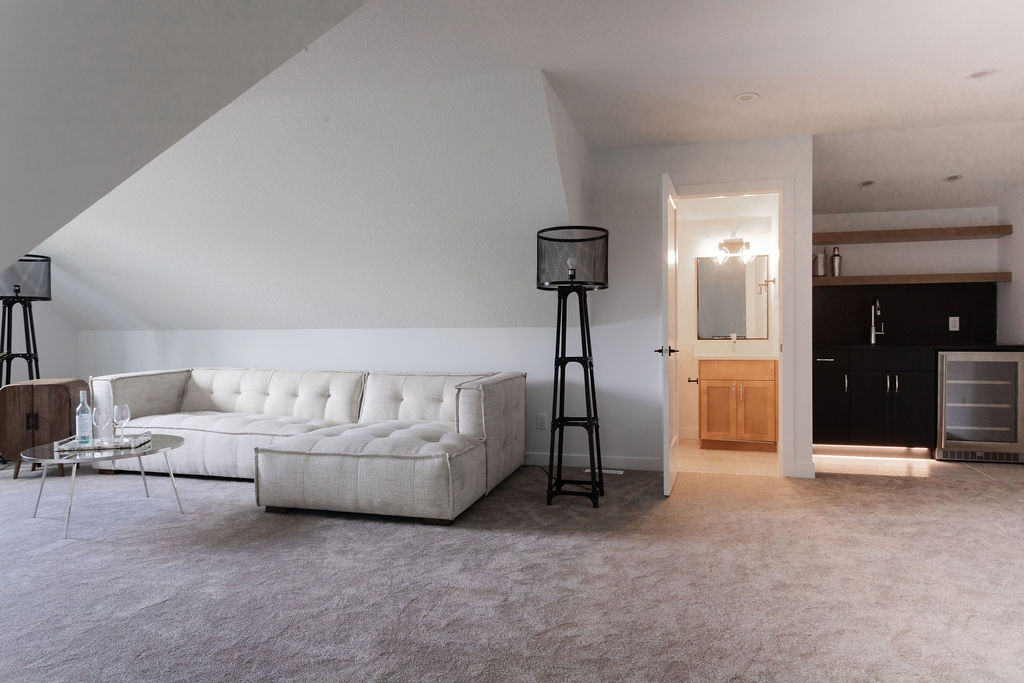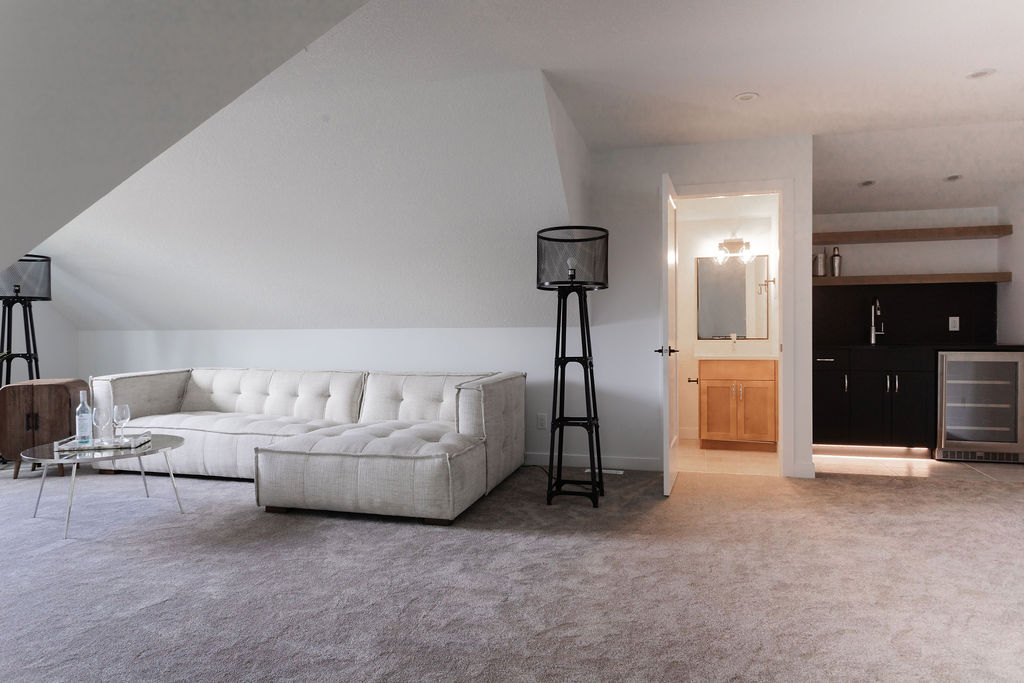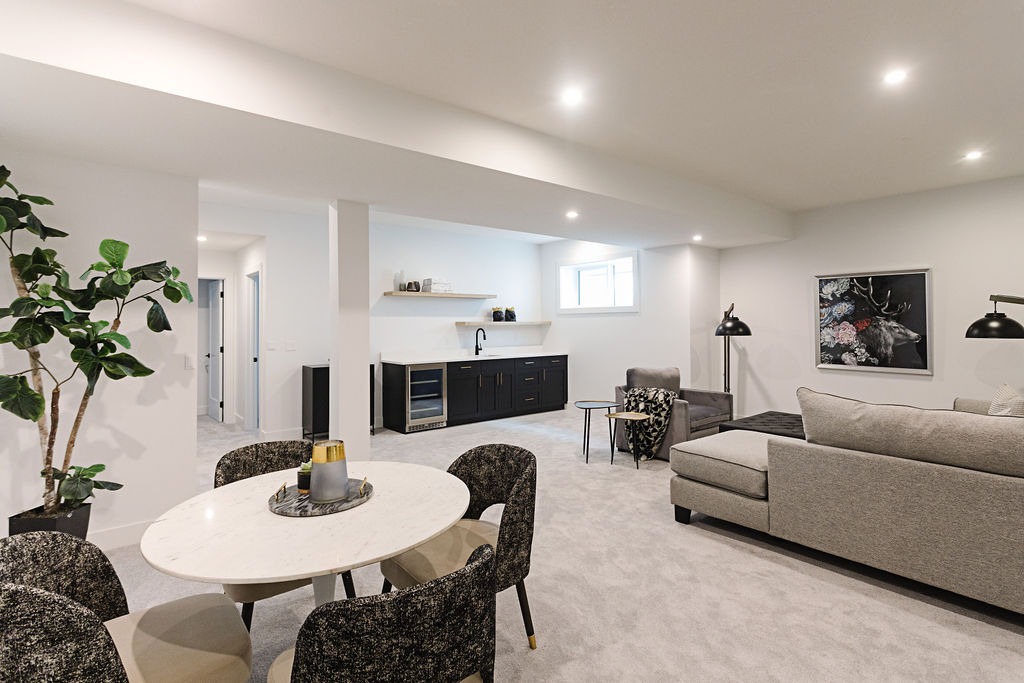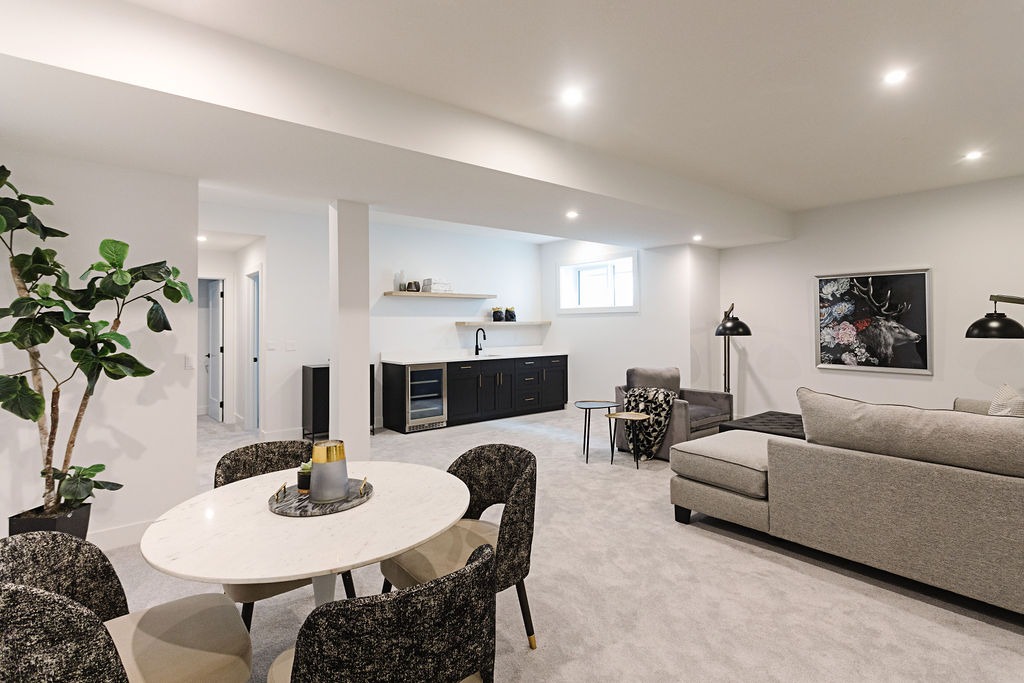 When developing a space for hosting guests you'll want to consider additional amenities. This includes an accessible half bath, perhaps tucked away for privacy of your guests. If you're looking to serve food or beverages, a wet bar is an excellent addition. This provides an area to mix or serve drinks. Your wet bar can include a sink, cabinetry for housing drink mixes and glassware, and a fridge or wine fridge to create the ultimate beverage center!
When situated on an upper floor, having an outdoor space or patio incorporated into your recreation room can truly take it to the next level. Imagine taking in amazing views while hanging out with guests. This memorable space could be a mix or indoor/outdoor areas with dining, a barbecue set up, seating or even a hot tub!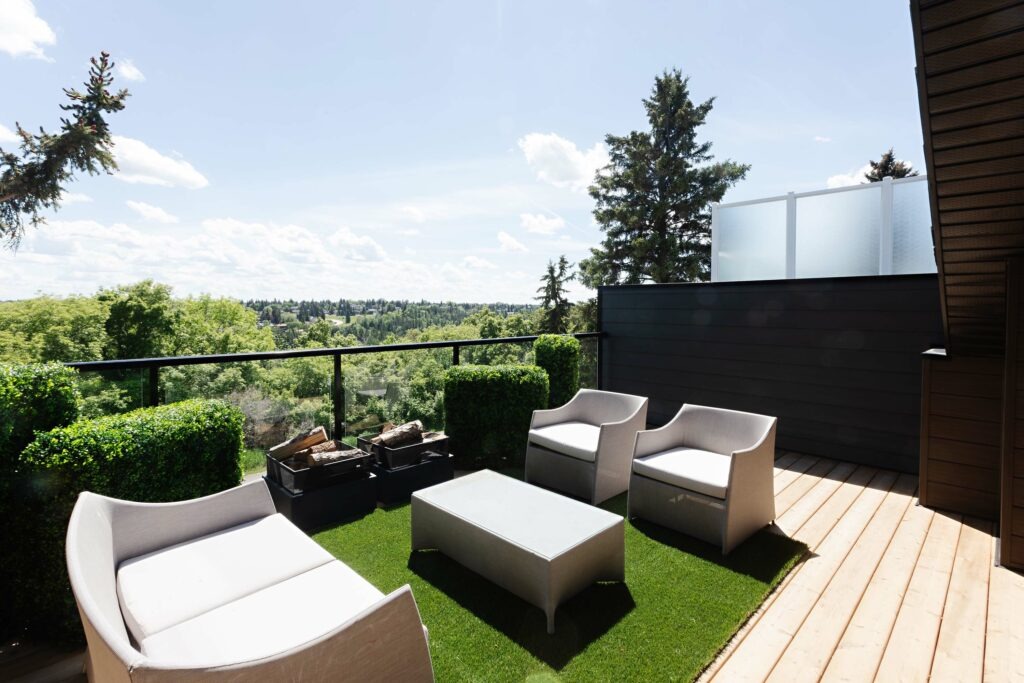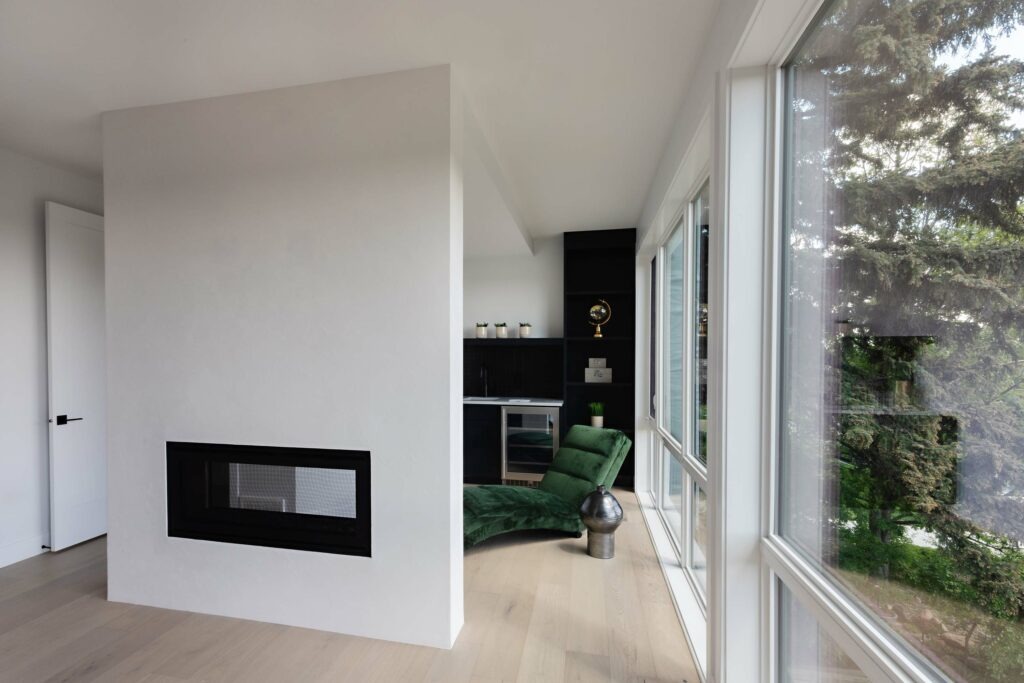 Some may wish to have a private recreation space, perhaps included off the primary suite. A retreat with a lounge area, convenient wet bar with wine fridge and even fireplace for added comfort and warmth.
If you're looking to design the custom home of your dreams with the ultimate recreation space, contact our team at Justin Gray Homes for more info today!