A Justin Gray home is beautiful and includes design elements found in high-end new homes. From the finishes we select and the added features we put into our functional floor plans, each home has the luxury elements you want to achieve in your home.
We also work with an interior designer to help select the stunning finishes in every home so the space comes together beautifully. Here we'll go over some of the luxury finishes we choose to add in every home we build.
Doors & Drawers
All of our kitchens include soft close cabinets. Enjoy the benefit of quiet smooth closing cabinets and drawers without the loud bang every time you're done using them. Our drawers also have a dovetail locking joint to enhance the quality and make them more durable. The wood panels on either side of the drawer interlock to create a sturdy joint for a drawer that can withstand force.
Quartz Countertops
These countertops are beautiful in design as they look like natural stone. Quartz is a manmade material and is non-porous meaning it won't hold dirt and bacteria like real stone will. It is durable, low maintenance, and has a clean stylish finish.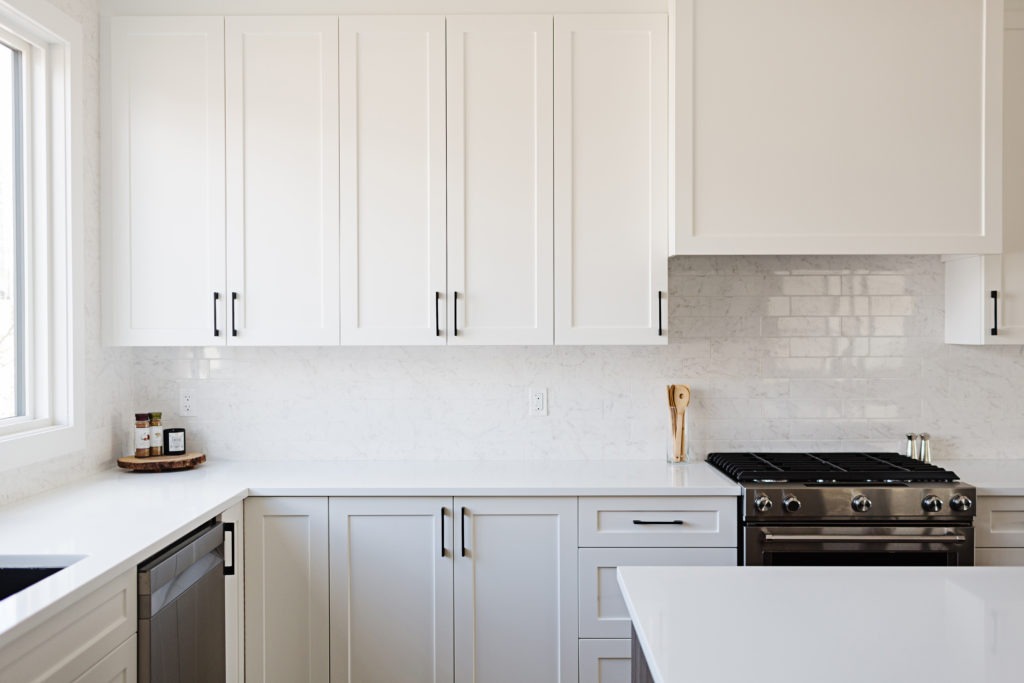 Glass or Custom Railings
Railings in your home can add interest from the main floor, all the way upstairs. Glass panels allow for natural light to flow throughout, and can be accented by a bold railing. To complement the style of the home we'll also sometimes build in custom horizontal or vertical rails.

Engineered Hardwood
If you're looking for a flooring that looks like solid hardwood but requires minimal upkeep, engineered hardwood may be the way to go! While solid hardwood requires refinishing every 5-10 years and certain humidity levels to prevent warping, engineered hardwood will give you a longer lifespan with little to no maintenance.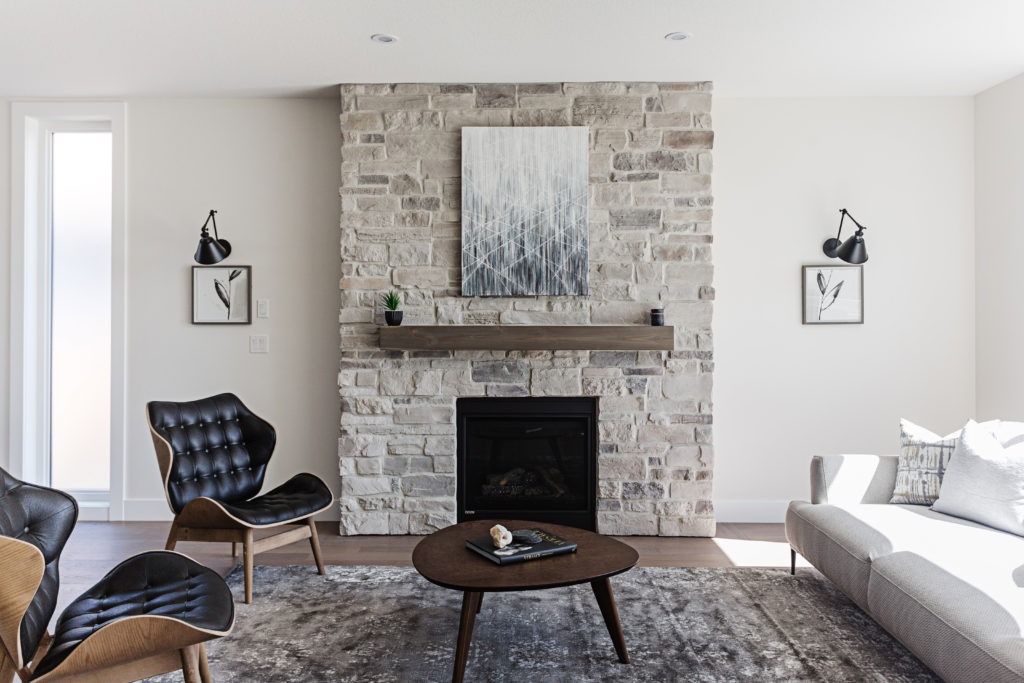 Gas Fireplaces
As a stunning focal point in your main floor, a fireplace is a gathering place in your living room. We include gas fireplaces in our builds, something we really enjoy designing in each of our homes! Different from a log burning fireplace, gas fireplaces require minimal work and offer a continuous flow of heat. As a more environmentally friendly option, you won't have to chop trees for firewood. That being said, you will also not need to constantly clean ash or a chimney of soot, and you can easily flip a switch to turn it on or off.
Vaulted Ceilings
We build vaulted ceilings in our master bedrooms because this space should be your luxurious personal oasis! By adding this unique architectural element to your home, you will wake up every morning to incredible tall ceilings and oversized windows.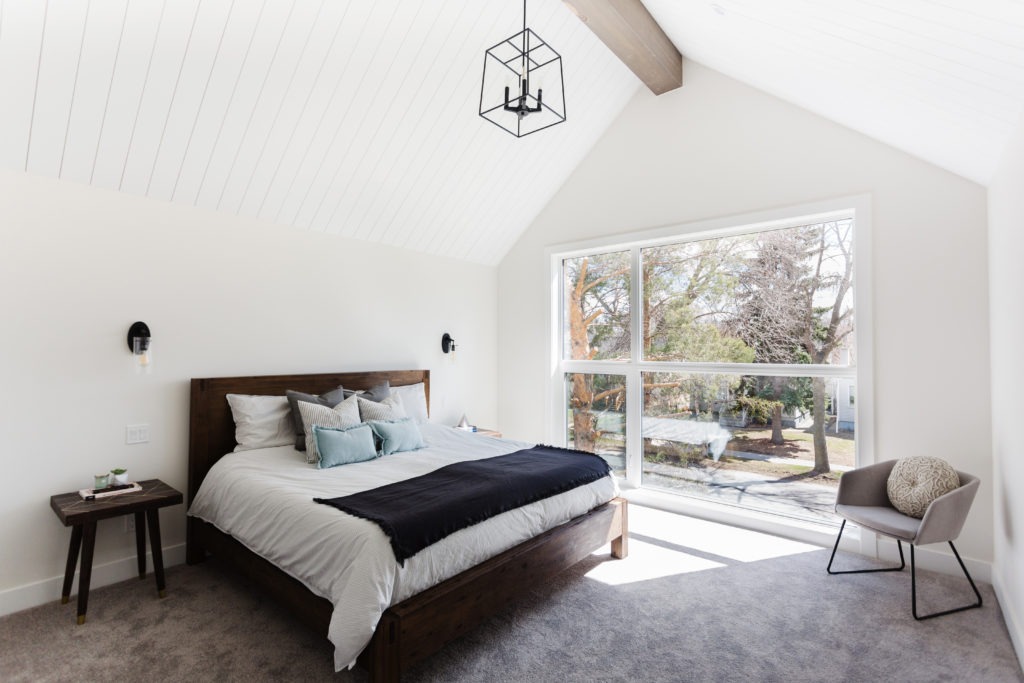 Custom Lighting
Our custom lighting packages are selected to give you the perfect ambient, task or general lighting you need in your home. They also add an extra level of luxury by creating focal points with their captivating shapes and finishes.

The beautiful features and functional floor plans will be enjoyed every day by your family, but as a Better Build home, what's behind the walls will give you peace of mind for your future. If you have any questions regarding the luxury finishes we build into each of our homes, please feel free to contact us for more info.